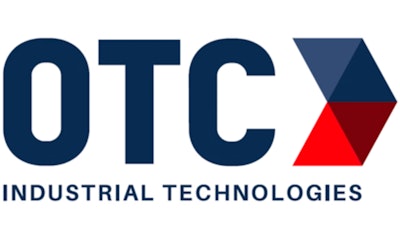 COLUMBUS, Ohio — OTC Industrial Technologies, an industrial equipment service provider and distributor headquartered in Columbus, Ohio, has partnered with Quincy Compressors to expand to  OTC locations in Phoenix and Las Vegas.
Quincy is a leading manufacturer of reciprocating and rotary screw air compressors headquartered in Bay Minette, Alabama. Due to the continued success between OTC and Quincy, the companies decided to align strategic focus and deepen their partnership. The expansion into the Southwest will amplify OTC's presence in the region. The investment also supports Quincy's market growth in a key territory. With this newest collaboration, OTC and Quincy, both leaders in the compressed air industry, will be poised to deliver superior solutions to customers in the southwestern U.S. 
"I'm very excited to gain a footprint in the Southwest compressed air market," said Daniel Knapp, the director of sales at OTC. "Partnering with Quincy over the past five years has been an outstanding experience. I have no doubt we will see the same success as we enter Arizona and Southern Nevada. We're excited to not only expand our compressed air distribution business, but leverage resources to grow our DIRECTAIR solution in the Western portion of the U.S. It's a fun time to be a part of the OTC family." 
Adam Gibbs, the president of air supply at OTC, echoed the positive impact the expansion will have.
"As OTC  continues to expand west, partnering with Quincy provides opportunities to offer best in class support for  compressed air services for Arizona and Nevada," Gibbs said. "With Quincy's full line of compressed air products and OTC's vast  expertise, I have no doubt we will have a winning combination well suited to help the industrial market grow in the Southwest." 
"This is a great opportunity for Quincy Compressor to build upon our relationship with a fantastic  partner in the Southwestern U.S.," said Chris Scarborough, vice president of distribution for Quincy Compressors. "After five successful years of collaboration in the Southeast, this new Quincy/OTC venture is a win for both of us, ensuring a high level of satisfaction for compressed air customers in this market. [It's a] great time to expand our footprint with a consistently successful organization; we're very excited to see this grow."