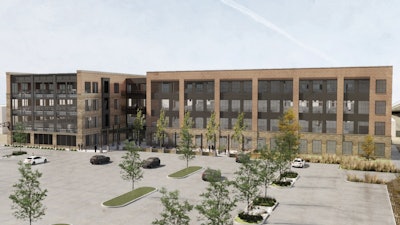 Opportunity Winona/Kubala Washatko Architects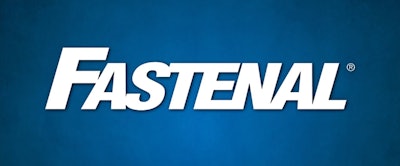 Fastenal, along with public-private partnership Opportunity Winona, on Thursday unveiled preliminary designs and information about a Fastenal office project that will eventually house 400 to 600 employees.
The designs show a four-story that will be built along the Mississippi Riverfront in downtown Winona, adjacent to the Highway 43 bridge. The project is expected to break ground in 2020, with the fall of 2021 as the estimated completion timeframe.
"In 1967, the Fastenal organization began operating in downtown Winona, and 50+ years later we are re-establishing a downtown presence," said Dan Florness, Fastenal President and CEO. "We believe in this community and the great things happening downtown (business development, both small and large, new housing, a new park, and other community projects) as well as the natural beauty (the river); and we believe this project will help our ability to recruit new employees both from within and from outside the community. We are also impressed with the long-term vision of Opportunity Winona."
"When we first expanded our presence on Theurer Blvd. in the 1980s, we were looking to support the future growth of Fastenal," Florness added, "In a similar step, this downtown office building is intended to support the expansion of Fastenal for years into the future. From a community perspective, this will be an exciting and very busy new addition to the city and we believe will inspire other projects along the riverfront."
Plans for the project were initially announced in May of 2018.
See artist renderings of the new Fastenal office below, provided by Kubala Washatko Architects.