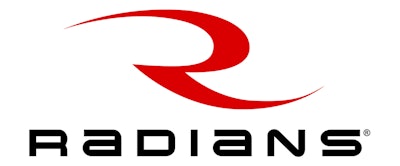 MEMPHIS, TN — Radians, Inc., a manufacturer of high-performance safety gear for the industrial, construction and retail markets, recently added Chris Massa to its executive team to oversee Radians' expanding retail channel that provides personal protective equipment to hardware and sporting goods stores and e-commerce sites.

"The addition of Massa as Vice President of Retail Sales is an indication of Radians' commitment to the retail channel," president Bill England said. "His proven track record of success, strategic vision, and cross-functional initiatives to realize aggressive goals positions him as a key player to grow the Radians retail channel."

Massa is responsible for developing and implementing strategic direction and long-term sales growth. His focus is to expand the channel while achieving Radians' overall financial goals and to align the retail team with Radians' key customers. He will also be responsible for all licensing initiatives with Stanley Black & Decker.

"I am excited and honored to join the Radians team. Being a part of a growing and dynamic organization was a critical consideration, and I am eager to work with the entire Radians organization while helping our customers win and grow in the marketplace," said Massa.

Massa, who has extensive experience launching and commercializing new products both in-store and online, spent the last seven years of his career working with retailers in North America. He developed strategy and drove sales of consumer goods while working with home centers, home décor retailers, craft stores, specialty retailers, and mass retailers in U.S., Canada and Mexico.

Prior to working with North American retailers, he served in various sales leadership and executive positions with Newell Rubbermaid for nearly nine years. Massa began his career with Black + Decker/DEWALT and worked for them for eight years in various sales, product training, and leadership roles.