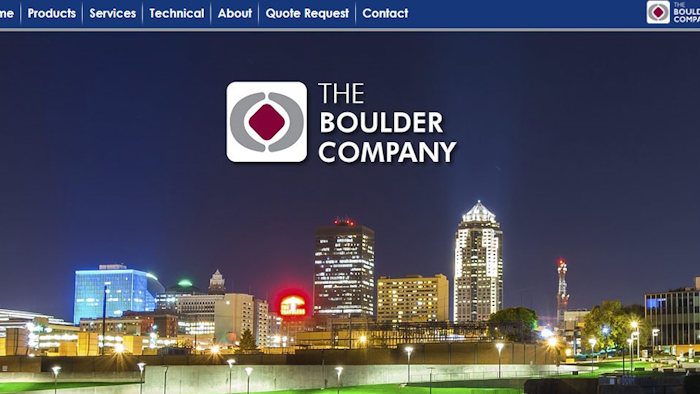 Des Moines, IA-based The Boulder Company — a distributor of hardware, fasteners, industrial supplies and related products to the Siouxland area — has announced a handful of management changes that include staff retirements and additions regarding its North Sioux City location, which services customers in South Dakota, Iowa and Nebraska from its 20,000 square-foot facility.
Leaving the company is Marty Homes, who managed the 40-year-old distributor for more than 35 years and retired in late 2017. Retiring in January are Gary Cox and Howard Staber, who have been with The Boulder Co. for 12 and seven years, respectively.
Joining the company is Brad Heider, a veteran with Wilson Trailer, who will manage Boulder's North Sioux City branch. He'll be joined by T.J. Hansell and Rob Casper — two experienced sales representatives with deep ties in the Sioux City community, while Danita Choquette joins the inside sales team there. This North Sioux City sales team has more than 70 years of combined industrial sales experience.
"The Boulder Company has completed the transitions of some member of the sales and senior management staffing," the company said. "With the current team in place, The Boulder Company is well positioned to provide 40 more years of timely supply of critical components to serve its manufacturing customers."
The Boulder Co. also said it has been recertified to meet ISO 9001 requirements for its quality management system and is in the process of implementing a new ERP software system to automate the management and replenishment of customer inventory.
Started as Sioux City Bolt in 1978, the company rebranded as The Boulder Company when merged with its Des Moines-based parent company. Along with Des Moines, The Boulder Co. has locations in North Sioux City, IA, Spencer, IA, and Lincoln, NE to service an eight-state area; all of its 2,500 active customers are served from its four warehouse facilities around the Midwest.
The company's CEO is John Bruntz at its Des Moines headquarters.