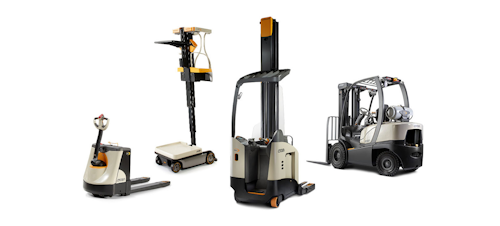 NEW BREMEN, OH — Crown Equipment Corporation, one of the world's largest material handling companies, has announced the opening of a new sales and service location near Milwaukee, WI. The new facility will help meet growing customer needs in the Eastern Wisconsin (including Milwaukee, Madison and Green Bay) and Northern Michigan regions.
Crown has served customers in this region since 1996, and the new facility is three times larger than the previous location. Situated at 5150 South Towne Drive in New Berlin, WI, near Interstate 43 and Highway 41, the facility offers customers convenient access for quick and efficient service. A complete selection of Crown forklifts, warehouse solutions equipment and design services, and the Integrity Parts and Service System are available, along with Crown's InfoLink fleet management system, which enables fleet managers to wirelessly stay connected to their fleet and operators.
"During the past 20 years we've seen significant growth in the region, especially from customers focused on manufacturing and logistics," said John Jones, branch manager. "As a result of this steady growth and Crown's commitment to work closely with its customers, this branch and its satellite offices have grown into one of Crown's largest sales and service locations. This new facility will allow us to keep growing with the market and enable us to continue to provide our customers a complete package of quality products and services."
Earlier this year, the Milwaukee branch earned the prestigious James F. Dicke Pioneer Award as Crown's top performing branch in 2015 for outstanding achievements in sales and customer satisfaction.