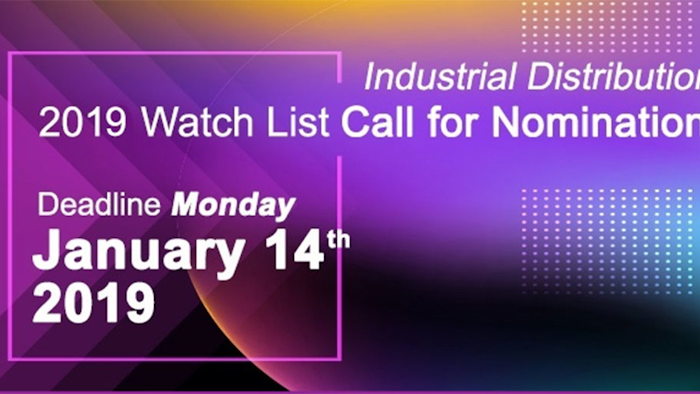 Each year, Industrial Distribution's first print issue highlights industrial distributors worth keeping an eye on due to recent growth, innovations, or for just being a well-run company. We are seeking nominations to be included in our eighth annual Watch List. These are small or mid-size distributors, ones too small for our well-known Big 50 List.
Deadline to nominate a company is Jan. 14, 2019. 
Send us your nominations here!