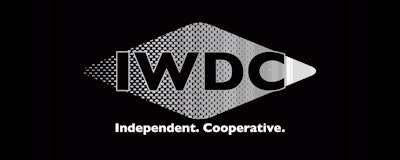 INDIANAPOLIS, IN — Independent Welding Distributor Cooperative (IWDC) member companies' spend through their co-op exceeded $23 million in March 2018, smashing prior record established in June 2017 by over $2 million.
"Hardgoods were up 20%, but Gas spend has led the way so far in 2018, an astonishing 30% increase over same period in 2017," stated Rich Mansmann, VP of Gas Programs. "This is a testament to the strength and resilience of the independents in our welding & gas industry, and reflects the strong support from our Vendor partners, in particular Air Products and Gas Innovations."
In May, IWDC will bring together its Members and Vendor partners for their annual Sales & Purchasing convention taking place in Indianapolis, Indiana. "We have expanded our traditional format to include a "Gas Day" agenda that will be packed full of informative Vendor partner led workshops," stated Erica Jones, Director of Marketing. "We have the momentum of a strong start across all of our businesses and look for continued growth with our hardgoods, cylinder asset and gas Vendor partners."
The IWDC is a cooperative, formed in 1994, which leverages the strengths of its independent welding distributor Members across North America. IWDC Member companies collectively represent over $2.2B in sales, serving a wide range of industries. The common denominator is that these industries look to them for industrial, specialty, and medical gases as well as related equipment, welding hardgoods, and consumables. End-use customers served by IWDC Members benefit from having the unparalleled expertise of a local Member distributor who has access to national-scale purchasing and marketing programs. You can learn more about IWDC at www.iwdc.coop.