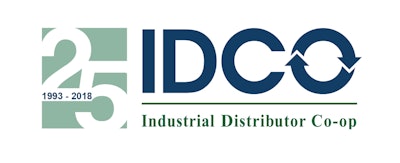 The 2018 IDCO Expo will take place February 12-14 at the Omni Fort Worth Hotel in Fort Worth, TX. IDCO (Industrial Distributor Co-op) is the premier co-op for independent distributors serving the industrial community with hose, fittings, gaskets, rubber materials and related products. 2018 marks the 25th anniversary of IDCO Co-op.
IDCO members and suppliers will gather for the three-day event designed to drive member sales and deliver suppliers' products to the end user. This year, IDCO is expanding on the successful meeting format of 2017 by creating more one-on-one meeting time between suppliers and members. 20-minute meetings will be held at supplier booths where they will discuss trainings, new products, new applications and growth plans.
So far, over 50 supplier companies and nearly 30 member companies have registered for the show.