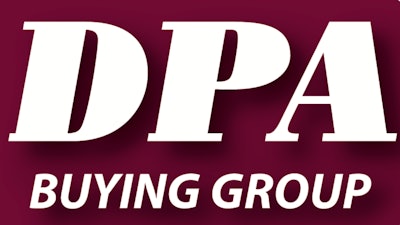 Industrial distributors come in all shapes and sizes, and any observer of the industry will tell you that bigger does not always mean better.
Smaller outfits often have the ability to carve a unique path based on nimble and effective business operations — and many times, they don't do it on their own.
In the most recent Industrial Distribution Survey of Distributor Operations, 41% of respondents told us they were members of a buying group, and 9% said they were members of a coop — figures that speak to the robust offerings available in this sector. These groups, which exist to enhance the purchasing power, relationship-building and marketing efforts of independents, have become indispensable to their strategies as they compete with bigger outfits with more resources.
With multiple strong buying groups and coops representing top companies in this market segment, there's a lot of knowledge to be gained from tapping into their observations. We chatted with group leaders to learn more about what they're seeing in today's industrial distributor sector.
First up: DPA Buying Group CEO Zac Haines.
Industrial Distribution: Tell us about the biggest goals your members have right now and how your group is assisting them in achieving those goals.
Zac Haines, DPA: DPA distributors are agile and entrepreneurial. They are determined to meet the challenges of today and are focused on capturing the opportunities of tomorrow.
Today, we are witnessing unprecedented consolidation in the marketplace, which can lead to both volatility and new competition. We've also seen a continued expansion of B2B marketplaces, e-commerce retailers and an increasing presence of direct-to-customer competition.
DPA members are preparing for these trends by retooling their sales team to become "consultative sellers" as opposed to "order takers." Product training and expertise is pivotal when listening to a customer. DPA members are also working diligently to optimize their business operations, manage their inventory better, and to selectively partner with fewer trusted suppliers who are committed to helping them succeed.
In order to equip our members with these needed skill sets, in 2023, the DPA Buying Group will be launching an online training portal that will allow our members to partake in product training modules designed to help them become "experts" in the products they are selling. DPA owners will be able to track their employees' progress and completion rates. DPA suppliers can also create and submit their own content to the portal. In addition to product training, some of the modules will cover workplace, HR and business leadership training.
DPA is also pleased to announce an upcoming T.R.I.P (Travel Rewards Incentive Program) to help DPA distributors grow and consolidate their purchases with DPA partners suppliers. This program will be focused on growth, and it will run for the 2023 calendar year. More details will be communicated in the coming months. Winners and supplier participants will enjoy destination vacation together. All sales will be tracked and communicated monthly according to each member's growth targets. These are just a few of the new programs DPA will be launching to help our distributors.
ID: What is the most critical resource you believe distributors need to be utilizing for success amid challenging business conditions?
ZH: More than ever, we are seeing a "drive for differentiation" in the marketplace. DPA's distributors are always looking for products and suppliers that will set them apart from their competitors. One critical resource that differentiates the DPA Buying Group and our members from others is a robust network of diverse suppliers across numerous product channels. Our supplier partners cover tools, contractor suppliers, safety equipment and clothing, janitorial and facility maintenance products, packaging supplies and even public safety products. Whether distributors need access to power tools, fasteners, high-visibility vests, gloves or even toilet paper and trash liners, DPA can provide distributors with better negotiated pricing and direct access to these companies.
These offerings are illustrated within DPA's Buyers Guide, which lists our manufacturers by product category in color-coded sections. It's a great resource for any procurement manager.
ID: What do you expect for 2024 and how should distributors prepare?
ZH: If I have to dust off the crystal ball, I see a stormy forecast for 2024. The Federal Reserve will continue to raise interest rates in an attempt to restrain inflation. The conflict between Russia and Ukraine will continue to contribute to global supply chain disruption and rising energy costs. Domestically, employee retention and the general worker shortage will persist. I also see consumer spending slowing down, largely due to a depletion in the excess household savings associated with federal government (pandemic) checks.
With all that said, I think most companies can expect modest growth, but the economy is fragile, and distributors should proceed cautiously. Companies that overstocked during the pandemic will need to better manage their inventory and labor costs. Distributors should improve operational efficiencies and drive out supply chain costs.
Lastly, distributors should join a group like the DPA Buying Group to help them save money on their purchases, earn rebates and take advantage of extra promotions and savings opportunities. Buying Groups like DPA offer a "strength in numbers" approach to negotiating while allowing a distributor to maintain their identity and independence. If you are a distributor not currently affiliated with a marketing group or looking to switch, we would be interested in talking with you about how DPA can help your company survive and thrive.