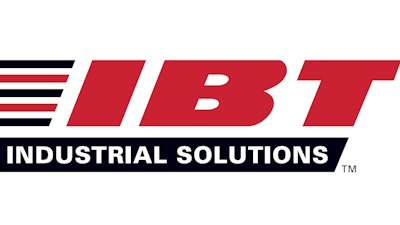 MADISON, Ala. — IDCO, a leading cooperative of independent distributors across North America, announced the addition of IBT Industrial Solutions to its membership.
As a trusted distributor of industrial hose, power transmission products and fluid power components, IBT brings a wealth of industry expertise, a commitment to exceptional customer service, and a strong reputation that aligns seamlessly with IDCO's core values.
The rigorous selection process for IDCO membership ensures that only the most respected and reliable distributors are invited to join. IBT Industrial Solutions has met these high standards, making them a valuable addition to the IDCO cooperative.
With over 70 years of experience, IBT Industrial Solutions has established itself as a leader in the industry, serving a diverse range of sectors such as manufacturing, food processing, construction, and mining. An extensive network of over 40 locations across the U.S. and a dedicated team of over 600 professionals position IBT to deliver exceptional service and tailored solutions to customers nationwide.
This partnership between IDCO and IBT Industrial Solutions signifies a shared commitment to continuous improvement, mutual growth and unparalleled customer satisfaction. This alignment of values and goals lays the foundation for collaboration that benefits members, suppliers and customers.