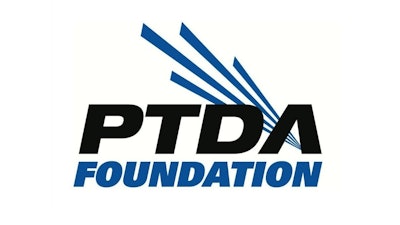 CHICAGO — Whether in the plant, in the warehouse or working remotely, managing the employees who support your customers only became more difficult for power transmission/motion control (PT/MC) employers in 2020. With almost 40 percent of PT/MC companies having no dedicated human resources staff, the employee recruitment and retention duties fall to someone for whom HR is not their primary skill set. This challenge is being faced head-on by the PTDA Foundation's PT WORK Force initiative. And those in the industry supported the development of tools and resources with over $212,000 in voluntary contributions in 2020.
Keith Nowak, 2020 PTDA Foundation President, MPT Drives, Inc. (Madison Heights, Mich.), points to resources such as the PTWORKForceBlog.org as just one of the programs made possible by the generous contributors: "You need ideas on how to manage your hybrid workforce; how to reward and recognize people who you now may not see in person; and, if you're filling open positions, you may need to figure out a way to onboard those newbies virtually," Nowak said. "Who better to help you with ideas than your peers and colleagues? We launched the PTWORKForceBlog.org so you could hear from others in our industry about how they solved these brand-new issues — and more."
In addition to the blog, a variety of resources have already been developed to help employers in the PT/MC industry hire and retain talent. Learn more about these tools at PTWORKForce.org.
The PTDA Foundation, whose work is funded solely by donations, was founded in 1982 to enhance knowledge, education, professionalism and productivity within the power transmission/motion control (PT/MC) industry. The Foundation is a not-for-profit, tax-exempt 501(c)(3) corporation; contributions are tax deductible to the full amount allowed by law. For more information, visit ptda.org/Foundation.