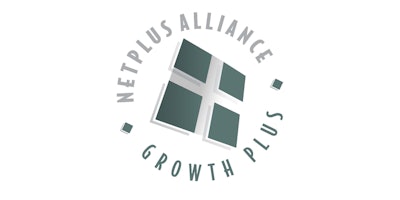 LOCKPORT, NY — NetPlus Alliance is enhancing its sales planning program, adding a new online functionality and relaunching it as Growth Plus. The program is designed to increase partnerships between distributors and suppliers, encouraging distributors to target the suppliers that they would like to grow with, and vice versa. Members then collaborate to build a plan for growth, leveraging NetPlus Alliance's outlined planning process. This procedure provides simple steps to follow and suggests activities that have been proven to drive sales and build relationships, so distributors and suppliers can invest more of their time focusing on how to grow together.
"I think most people would agree that working from a plan keeps us on track and helps us to accomplish our goals," states Paul Byrnes, NetPlus Alliance's Vice President of Distributor Development. "We develop plans to do simple tasks, yet often fall short when planning longer-term initiatives. Annual planning between distributors and suppliers has a rich history of developing sustainable and profitable business relationships. The Growth Plus Program simplifies the planning process for both distributors and suppliers so together, they can achieve their goals."
In Q1 Growth Plus will be launched to NetPlus members, and going forward will kick off each fall as a component of the NetPlus Alliance Annual Meeting. Distributor members will utilize strategy meetings with supplier partners to create a market plan, to increase sales with that supplier during the upcoming year. During this portion of the planning process, distributors should consider a NetPlus product category addition or expansion, and supplier consolidation.
This year, NetPlus has facilitated over 4,000 face-to-face meetings between suppliers and distributors, has added 30 distributor members, enhanced 35 supplier programs, and is experiencing 13 percent year over year growth. Since 2013, NetPlus Alliance has increased member engagement by implementing regional meetings, trainings, an annual meeting, and a robust online portal. Trainings include hands-on, classroom style, and online product and business development webinars.