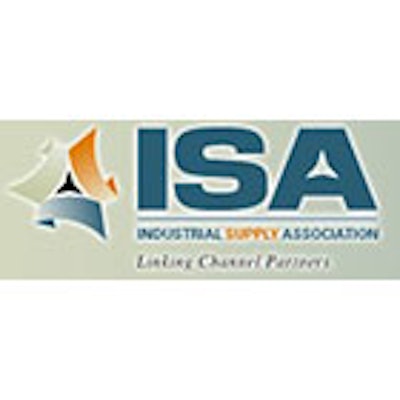 The May ISA Economic Indicator Report (EIR) from the Industrial Supply Association indicated moderating growth in April for Distributors and Manufacturers.
The ISA Distributor Index decreased from 66.8 in March to 64.2 in April, while the Manufacturer Index declined from 62.2 in March to 56.6 in April.
Read More: Seen and Heard at ISA 2015
"This month's report marks a slowdown for distributors after three straight months of growth," said Bryon Shafer, general manager of ASG Industrial and chair of ISA's Strategic Information Committee. "While growth slowed slightly for manufacturer members for the second straight month, both indexes are still in positive territory, signaling expansion."
For each index, a reading above 50 percent indicates expansion, while a reading below 50 percent indicates contraction. The Indexes have been above 50 percent since December 2012.
ISA's recent 2015 convention, held April 25-27 in Cleveland, OH, had record attendance for distributors and manufacturers.