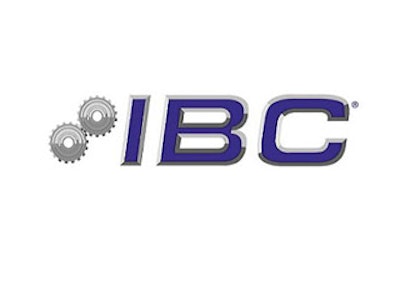 EAST GRANBY, CT — On Tuesday and Wednesday, buying group Industrial Buyers Consortium announced the addition of Competitive Edge Solutions (CES) of Elmira, N.Y., and Dothan Hardware & Supply of Dothan, AL, to its family of independent distributors.
An industrial distributor that specializes in cutting tool applications, CES is recognized by its customers and vendors as a distributor that possesses exceptional technical experience. "Our 'Competitive Edge' is that we offer technical solutions for our customers along with the products we sell," said Chris Arnold, CES sales manager.
The distributor's products include drills, end mills, taps/dies, tool holders/collets, reamers, band saws, inspecting and gaging, abrasives, safety equipment, hand tools, and power tools. The company also provides custom tools application support, vendor managed inventory programs (VMI), automated tool dispensing systems, tool reconditioning services, and customized billing and reporting support.
"We're committed to providing service of the highest quality to our customers," said Arnold. "Our dedicated staff will work with company personnel to ensure that our customers' requirements are being met. We are dedicated to developing and maintaining a long-term value based relationship with our customers." As part of that commitment, CES aligned itself with IBC as a way to manage the increasing amount of pressure it was feeling from competing integrators.
Nancy Schwind, IBC's Director of Business Development, said CES is "extremely focused" at the spindle. "This company has the expertise to offer both technical and supply chain solutions," said Schwind, "to end users in the southwestern New York state and northwestern Pennsylvania markets. It's a great match for IBC and its constituents."
Dothan Hardware & Supply is a new distributor member that specializes in top quality hardware supplies and tools. Founded in 1945, Dothan Hardware serves as a one-stop-shop for customers located within a 75-mile radius of its headquarters in Dothan. The company's stock of industrial grade hardware supplies and tools has grown to cater to area contractors who need high levels of customer service and support across a broad range of supplies and tools.
Scott Powell, Vice President, said The additions gain IBC stronger distribution footholds in the New York and Alabama regional markets. joined IBC as a distributor member as a way to capitalize on the firm's existing marketing efforts, work with new suppliers, and collaborate with other, like-minded distributors. "We've been in business for a long time, but that doesn't mean we can't learn something new from other entities," said Powell. "We see this as an opportunity to learn more, and we look forward to being a part of IBC."
Dothan Hardware & Supply has been supplying its community with premium-quality products for over five decades. It strives to provide the best quality, service, range of products, and of course value for its customers' money. "Our industrial grade tools and materials are built to last," said Powell. The company, which publishes a 600-page catalog populated with 20,000 items, works with over 150 suppliers and maintains a comprehensive stock of tools, equipment, and accessories.
IBC's Schwind said Dothan Hardware & Supply complements the group's existing distribution network and extends it reach by focusing on the trading area in the southeastern corner of Alabama. "We see this as a good opportunity to add to our network of reputable, reliable distributors," said Schwind, "that are focused on providing high levels of customer service and support to companies in that area."
IBC is one of North America's leading alliances of industrial, bearing & power transmission, electrical, and subassembly distributors with over 550 branch locations and total sales in excess of $6.64 billion. The organization provides multi-location customers a streamlined, cost-effective, dynamic purchasing source for national and regional contracts. IBC provides its Independent Distributors and Preferred Suppliers with the tools, resources, and market access needed to thrive in today's competitive marketplace, including a unique collaboration forum. IBC is a Hispanic Minority Business Enterprise (MBE) certified by the National Minority Supplier Development Council (NMSDC).