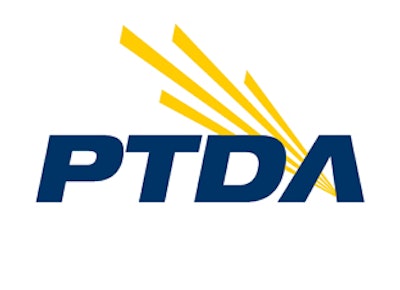 CHICAGO — The Power Transmission Distributors Association (PTDA) is now taking registrations for the 2015 Leadership Development Conference to be held on March 18-20, 2015 at the Westin La Paloma in Tucson, Ariz. 
PTDA members continuously seek ways to bring their future management team up-to-speed so they can step into a supervisory role ready to excel. The 2015 Leadership Development Conference fulfills that need. Designed for emerging power transmission/motion control leaders who want to enhance their management skills, network in small group settings and learn best practices that support business results, those participating in this year's conference will benefit from two sessions — a dinner program by Jeff Havens to "Uncrapify Your Life" and a full-day interactive workshop led by Randy Disharoon on the "Four Traits to Winning."
Bill Fuentes of RBI Bearing led the task force that developed this year's program. "In addition to the excellent content from both Jeff and Randy, those attending the Conference will be able to network with nearly 100 of their peers and colleagues," said Fuentes. "By building important industry relationships, the speed of business accelerates as it's so much faster and easier to get business done with people you already know and trust."
Registration is open to all employees of any PTDA member company. Additional information about the Leadership Development Conference is available on PTDA's website at ptda.org/LDC.  Prospective members who wish to attend the conference are encouraged to contact PTDA at ptda@ptda.org or +1.312.516.2100.
The Power Transmission Distributors Association (PTDA) is a global association for the industrial power transmission/motion control (PT/MC) distribution channel. Headquartered in Chicago, PTDA represents power transmission/motion control distribution firms that generate more than $16 billion in sales and span over 3,400 locations. PTDA members also include manufacturers that supply the PT/MC industry.