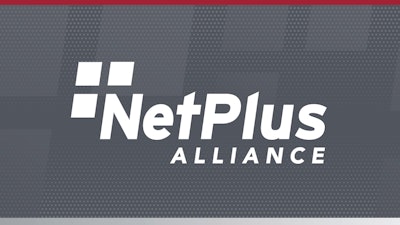 With supply chains in disarray and every business variable imaginable weighing on the industrial market, there's never been a better time for partnerships. Buying groups and coops have long served the market for independents looking for a leg up, providing resources and buying power to help small businesses scale and gain competitive advantage. As the pandemic's challenges wane and others ramp up in their place, we asked some top buying group leaders how their organizations are making a difference in these turbulent times.
Jennifer Murphy, president of NetPlus Alliance, discusses the biggest challenges and the group's initiatives to combat them.
Biggest Challenges Facing Distributors
A key value driver for independent distribution is high-touch service to their customers, but the past two years have presented challenges that hinder a distributor's opportunity for growth. First and foremost, the labor shortage and rising wages have made it difficult to find and hire good people. The increased competition for hourly workers has forced business owners to offer higher pay, hiring bonuses and other incentives like improved benefits and remote work opportunities.
A close second would be the disruption of the supply chain and the ongoing issues for our distributors and manufacturers. Although many NetPlus members have reported a moderate improvement this year, they still face issues with long lead times, stock-outs and product shortages, priority allocations to national chains, and rising costs due to raw material shortages and geopolitical disputes.
How Your Organization Can Help
NetPlus Alliance offers education and training opportunities for our members throughout the year, which supports ongoing employee retention and development. The NetPlus Academy, powered by BlueVolt, provides online product and sales courses from NetPlus suppliers, as well as business resources on HR, workplace safety, government selling, social media and more.
NetPlus also partners with our manufacturers and wholesalers to offer regional on-site trainings, which provides hands-on product education to our distributors and their employees. We also offer a 'virtual hands-on' training experience. Held multiple times a year, these popular online events allow our members and their employees to try, handle and learn about a supplier's products right from their office or conference room. The NetPlus supplier sends a kit of products in advance, to be used during the live video training with a product specialist. The session is concluded with a Q & A, and follow-up with the participants after the training is conducted by both the NetPlus Member Services team and the supplier salespeople to ensure pull-through.
The supply chain challenges have resulted in the rationalization of small independent distribution by manufacturers, and even large distributors find themselves prioritized behind large national retailers. As a buying group that supports a diverse group of distributors, both traditional and non-traditional that range in size from multi-billion-dollar organizations to five-million-dollar family businesses, NetPlus is an advocate for all members. The NetPlus Development Team actively engages with both our distributors and suppliers on strategic initiatives, mediation and conversions. The rebate and terms that we negotiate into every supplier program offer our members an advantage over their competitors. Our joint sales planning program, Growth Plus, provides tools and guidance for our distributors to set goals and drive initiatives with NetPlus suppliers to achieve mutual growth.
Describe Some Big Wins from the Past Two Years
NetPlus worked closely with our preferred suppliers during the pandemic to communicate with our distributors, providing guidance, product updates and resources. In March of 2020, we asked NetPlus suppliers to accelerate our reconciliation process so we could execute an earlier rebate distribution, and they eagerly supported this initiative. This, in turn, allowed us to distribute millions of rebate dollars by April 15, to provide much needed relief to our members during the early weeks of the pandemic.
The NetPlus Team has stepped up over the past two years to actively engage and support our distributors and suppliers. In March of 2020, we went fully remote, and over the next few months, the team launched our updated website and the NetPlus Academy, powered by BlueVolt. We transitioned our Annual Meeting to a virtual event, with live speakers, breakout education sessions, and one-on-one planning meetings. In 2021, the team got back out on the road, meeting with members, participating in on-site training events with NetPlus suppliers, and hosting the biggest turnout for our Annual Meeting ever. The NetPlus Team has a commitment and passion for our members' success, which fueled our 25% total group growth in 2021, and continued this momentum into 2022 with record group purchases in the first quarter. In the last two years, NetPlus has added 65 new distributors, 36 product suppliers and 10 business services providers to the group.
Your Most Ambitious Initiative Still to Come
NetPlus Alliance is always looking to the future and will continue to invest resources into the development of our education and training programs, enhance technology platforms for deeper engagement and communication, and develop regional support networks to provide access to business consultants and resources that will ensure the continued success of our members.