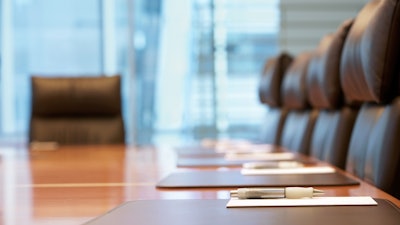 iStock
NEW YORK — Clayton, Dubilier & Rice on Tuesday announced the appointment of John Stegeman as an operating advisor to CD&R funds, effective Dec. 1.
Stegeman will work alongside CD&R's Industrials team to help pursue new investment opportunities and support portfolio company management teams as they execute their value creation plans. Stegeman brings more than three decades of industrial distribution experience, most recently as the CEO of White Cap, formerly known as HD Supply's Construction & Industrial business, a distributor of specialty construction supplies and safety products for professional contractors and CD&R Fund XI portfolio company.
Over the 13 years of Stegeman's leadership, White Cap has grown from under $1 billion to over $6 billion in revenue and transitioned from a subsidiary of HD Supply to a high-performing, standalone company. Stegeman will retire as CEO of White Cap effective Jan. 28, 2024. He will continue to serve on White Cap's board of directors.
READ: White Cap Announces CEO Retirement
"John has been a highly respected leader in the industrial distribution sector for over 35 years and we have had the privilege of working with him at two CD&R portfolio companies, White Cap and HD Supply," said CD&R CEO Nate Sleeper. "We believe John's industry-leading capabilities and experience position him well to help our portfolio companies in this sector achieve expansion and long-term sustainable performance. We are excited to work with John as we continue to deepen our presence across the sector."
"I'm thrilled to work with CD&R, having long held an appreciation for the Firm's strong partnership culture and 45-year history supporting innovative management teams at growth-oriented companies," said Stegeman. "I look forward to working with the CD&R team to help build market-leading businesses in the industrials sector."
Prior to leading White Cap, Stegeman was president and CEO of Ferguson Enterprises, where he began his career in 1985 as a management trainee and advanced through the company holding various management positions in three of Ferguson's five business groups: Waterworks, Plumbing and Heating & Air Conditioning. During Stegeman's tenure, Ferguson grew dramatically by providing building products and industrial distribution expertise and solutions to customers across a range of end markets.
Stegeman is a graduate of Virginia Tech and has attended advanced management programs at the Wharton School of Business, Institute of Management Development, Duke University's Fuqua School of Business, the University of Virginia Darden School of Business and Columbia University.