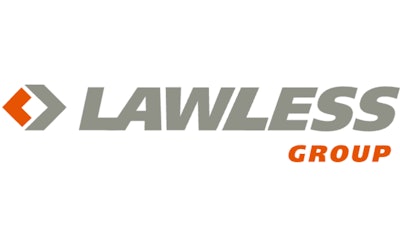 DALLAS — The Lawless Group announced the hire of long-term industry driver Sonya Bynum as COO.
Bynum has more than 29 years' experience in the industrial and safety distribution driving sales results and streamlining operation efficiencies. Her focus will be on streamlined uniformity for all warehouse operations to maximize the Lawless Solutions value proposition for the future.
As the Lawless Group's chief operating officer, Bynum is responsible for the operational strategy, sales performance, process and change management and vendor relations across the entire agency's nationwide footprint.
"Having worked with the Lawless team throughout the years, this feels like a homecoming," said Bynum. "I look forward to working with teams across the agency to provide greater speed of execution, along with evolving capabilities and services, ensuring Lawless remains the best partner for our customers and manufacturers."
Prior to Lawless, Bynum held numerous positions within the construction and industrial markets. Her recent roles include JPW Industries, as the Gulf Coast Regional Sales Manager. She was Vice President of Sales & Operations for PSS Industrial Group - IAT Division, where her responsibilities included sales, operations, and logistics for over 10 years.
"Sonya brings a wealth of experience to the role, her passion for technology efficiencies will elevate our business for improved customer experience." said founder Richard Lawless. "I am confident that Lawless is well-positioned for success with this addition to our leadership team."
Bynum resides in Houston and enjoys University of Oklahoma football. She enjoys spending time with her family, reading, playing golf and taking her mini-Australian Shepard, Harley Quinn, on walks. Bynum has a Master of Law from University of Oklahoma, a Bachelor of Business Management and a double Associate's major in IT infrastructure and web design and programing.