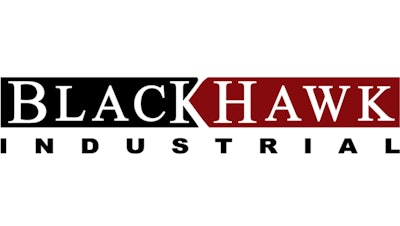 BlackHawk Industrial
TULSA, Okla. — BlackHawk Industrial, a market-leading distributor of metalworking and other mission-critical industrial products, on Wednesday announced the appointment of industry expert Daniel Vermillion to the newly formed position of director of operations for national accounts.
In his new role, Vermillion will be responsible for developing and implementing strategies aimed at optimizing the operational performance of BlackHawk's national accounts. With his experience and expertise in managing strategic and national accounts, he is well-equipped to drive the success of this critical division.
Vermillion has a proven record in integrated supply and has a history of leading teams to deliver exceptional results. The dramatic growth in national accounts is a testament to BlackHawk's unwavering commitment to staying at the forefront of the industry.
"We are confident that Dan's strategic vision and leadership will enhance our national accounts operations, further cementing our position as an industry leader. Our team's relentless pursuit of innovative solutions and outstanding service has enabled us to achieve remarkable growth," said Scott Beardshear, BlackHawk's vice president of national accounts.
The company's dedication to excellence, innovation and client satisfaction has solidified its reputation as a trusted partner and solution provider, and it is confident the addition of Vermillion will enable it to further its mission to be the clear no. 1 choice for manufacturing customers.
"I'm thrilled to be part of BlackHawk Industrial and to lead these exciting new initiatives for client success," Vermillion said. "Our clients can expect an even higher level of support and tailored solutions, as we continually refine and innovate our services to meet their unique needs."
As the company continues to expand in the months and years ahead, it is actively seeking opportunities to acquire new partners and integrate them into its industry-leading operating system. Interested parties should contact the acquisitions team at [email protected].