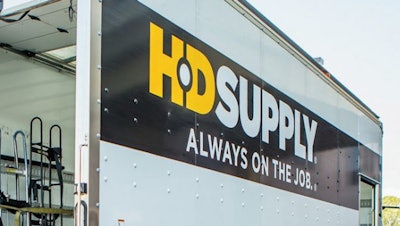 HD Supply
ATLANTA – HD Supply, a leading national wholesale distributor, announced Monday that Marc Brown has been named CEO, effective immediately.
Brown joined The Home Depot in 1998. During his 25-year tenure with the company, he has held a wide range of leadership positions across store operations, pro and supply chain. Brown's extensive experiences throughout the company include tool rental, pro sales, regional vice president, senior vice president of retail operations and, most recently, senior vice president of supply chain.
"Marc is a tremendous, values-focused leader who has been at the center of our company's success for more than two decades," said Richard McPhail, executive vice president and chief financial officer of The Home Depot and chair of HD Supply. "He brings depth and breadth of experience across almost every aspect of our business, and I'm confident that he'll bring the same passion for serving our pro customers in the MRO space."
Brown has played a critical role in transformational initiatives that have helped The Home Depot serve its customers and associates through a period of rapid growth, including recent freight flow initiatives and the company's strategy to improve on-shelf availability.
"I am thrilled to be joining the HD Supply family, a company that is an innovative and solutions-oriented leader in the maintenance, repair and operations industry," Brown said. "I look forward to building strong relationships with our associates, customers and supplier partners as we position the company for continued growth and success."