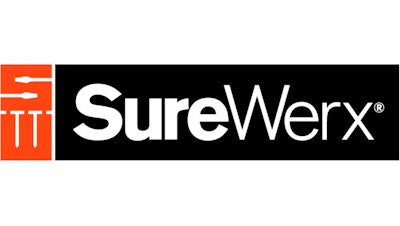 SureWerx
CHICAGO — SureWerx, a leading global supplier of personal protective equipment, safety products, and tool and equipment solutions, welcomes Eric Fouts as its new vice president, global supply chain.
Fouts brings a wealth of experience and expertise to this critical role, further strengthening SureWerx's commitment to delivering exceptional products and services to its customers.
"I am extremely pleased to welcome Eric to SureWerx. He brings extensive technical and industry knowledge coupled with a strategic mindset to our business. His demonstrated ability to set strategies and achieve results for customer service, improved efficiency, reduced costs, and incremental top-line growth will bring immense value to SureWerx operations," said SureWerx CEO Chris Baby. "As we continue to innovate and deliver safety and productivity solutions for end users and communities around the world, Eric's leadership will further strengthen our position as a trusted partner for our customers and suppliers."
In 2017, Fouts was recruited to one of the largest food and beverage companies in North America to re-build their customer supply chain capability from the ground up. Building upon his customer success from previous experiences, major retailers knew Fouts and his team as the "face of the supply chain." Leading the design of end-to-end supply chain initiatives, he and his team built platforms to improve service, lower costs, and improve cash flow. His customer-centric approach challenged both sides to think as one company to identify value, driving overall mutual benefit. Fouts' value for culture enables him to put people first, including customers.
"I am honored to be joining SureWerx, a company known for its commitment to quality, innovation and customer satisfaction," Fouts said. "I look forward to working with the talented team at SureWerx to further strengthen our supply chain operations, procurement, logistics, demand planning, inventory management and distribution to maximize efficiency. Together, we will continue to deliver quality products and services to our customers while driving value for our stakeholders."