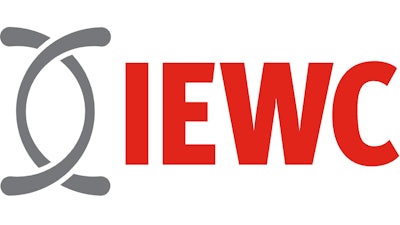 IEWC
MILWAUKEE – IEWC announced the appointment of Martin Rohde as president and chief business officer of its global infrastructure group.
Rohde will lead the newly formed Infrastructure business that IEWC created earlier this year to focus on growth industries, such as telecom, data centers, solar & renewable energies, power grids, and industrial automation.
Rohde comes to IEWC with over 25 years of experience in the B2B distribution space. He has led transformational business changes at Arrow Electronics, Hewlett Packard, Amazon Business, and most recently, Parts Town.
"Martin is the perfect person to lead our expansion into the many industries that make up the infrastructure segment," said Mike Veum, president and chief executive officer of IEWC. "Martin has the entrepreneurial spirit we need to take IEWC to the next level. He has a proven record of collaborating closely with suppliers to build mutually successful solutions for customers and supplier partners alike."
Leading the Infrastructure business, Rohde will oversee IEWC's telecom brands — Cablcon and Jupiter Communications — IEWC's Premier Cables business in Europe, as well as lead business development within other infrastructure markets. Rohde assumed his new role on June 1, reporting to Veum.
"I am very excited to join IEWC and lead our aggressive infrastructure growth initiatives," said Rohde. "I was impressed by how fast IEWC moves as a company, the ease of which I was able to form great relationships with Mike and the leadership team, and the overall winning culture at IEWC. We are going to do great things together."