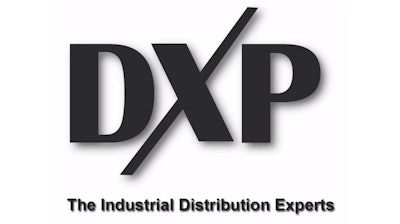 HOUSTON — DXP Enterprises Inc. announced that David Molero has been appointed as DXP's new chief accounting officer, effective May 22.
Molero is a certified public accountant and has over 17 years of experience in accounting within a public company environment and most recently as a chief accounting officer of another publicly traded company. Molero replaces Eugene Padgett, who resigned on October 10, 2022.
Molero will be an integral leader on the accounting and finance team overseeing the company's accounting, tax, SOX, and SEC reporting functions, and will be reporting directly to Kent Yee, SVP and chief financial cfficer.
Prior to DXP, Molero was the chief accounting officer for AgileThought Inc., a leading provider of digital transformation services, including organizational transformations, training and certifications, and product management services. He spent over 16 years at PricewaterhouseCoopers working in the audit as well as the capital markets and accounting advisory groups. He holds a Bachelor's degree in business administration and management from Loyola University in Cordoba, Spain, and a Master's degree in Audit from the University of Alcala in Madrid, and is a Certified Public Accountant.
"We are excited to welcome David to DXP. His deep, technical background in accounting as well as experience in transformation, will complement our existing leadership well," Yee said. "David has a proven track record of leading corporate and technical accounting. I look forward to working with him as we continue to drive transformation and advance our broader growth objectives. David is a proven leader and will be instrumental in helping us execute our goals within the accounting and finance team and the company as a whole."