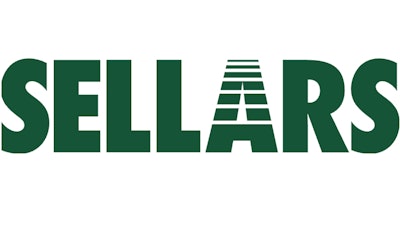 MILWAUKEE — Sellars Absorbent Materials, a manufacturer of wipes, absorbents and towel and tissue products, has recruited two industry veterans to its sales leadership team.
Larry Cook has joined Sellars as vice president of commercial sales and Paul Ihde has been hired as director of commercial sales. Combined, they have more than 60 years of sales experience.
"I'm ecstatic we were able to secure two proven sales leaders who are bringing their wealth of experience and distributor relationships to Sellars," said Sellars CEO Tom Sellars. "The expertise and insight Larry and Paul possess will help elevate our success as we continue to aggressively grow our business by expanding into new markets with new products."
Cook comes to Sellars from von Drehle Corporation, where he was director of sales - jan-san. During his eight years with von Drehle, he led the re-engineering of the company's 17-person sales force. This transition helped accelerate revenue growth, significantly increase the mix of high value products and elevate the value of von Drehle's salespeople's customer activity and contributions while maintaining the company's culture and values.
Cook is a firm believer in strong customer partnerships and is committed to a high standard of servant leadership and championing a culture of excellence. Prior to von Drehle, he served in a variety of sales leadership roles at xpedx, Reinhart Company and U.S. Foods.
Ihde comes to Sellars from von Drehle, where he was national accounts manager for four years. In his position, he was responsible for managing, developing and growing the national account business.
Prior to von Drehle, he was the director of home and office for Marcal Paper Company. He also spent time at Expera Specialty Solutions, Lincoln Paper and Tissue, Green Bay Converting Inc. and Fort Howard Paper Company. Ihde brings extensive industry and sales experience to Sellars.