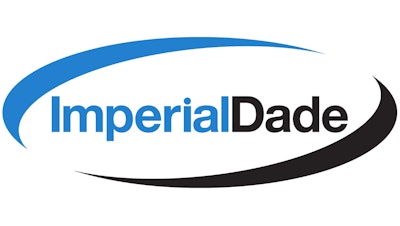 Imperial Dade/BusinessWire
JERSEY CITY, N.J. — Imperial Dade, a leading distributor of food service packaging and janitorial supplies, announced that Devashish Saxena has joined the company as its first chief digital officer.
He will be focused on identifying how the organization can use the latest digital technologies to create a world-class omnichannel customer experience powered by data science.
For over 20 years, Devashish Saxena has built digital organizations and guided them in making data-driven decisions to deliver business impact. With a software engineering background, Devashish focuses on human beings and their role in the digital journey.
Most recently Devashish led digital transformation as vice president, chief digital officer at PPG, a Pittsburgh-based coatings manufacturer. Prior to his time at PPG, Devashish served as vice president, global digital business and e-commerce at Rexel, a France-based omnichannel distributor of electrical supplies. Prior to Rexel, he led the digital journeys at UK-based Premier Farnell (now part of Avnet) and Texas Instruments in Dallas.
"Devashish is an excellent addition to our organization, contributing his expertise and passion to further develop and execute our digital strategy," said Charlie D'Elia Jr., chief commercial officer of Imperial Dade. "Digital transformation has a critical role to play in our disciplined growth plans, and his experience and leadership will be invaluable in the years ahead."
"I am so happy to join the amazing team at Imperial Dade," said Devashish. "They are passionate about serving our customers and are doing so in a familial and entrepreneurial manner. I really appreciate the warm welcome from everyone I have met thus far and look forward to leading the company on its digital transformation journey."