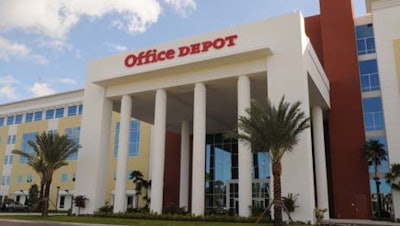 ODP Corp.
ODP Corp. — the newly-formed holding company of Office Depot — has pivoted increasingly more and more to emphasizing its B2B offering over the last four years and moving away from its retail reputation. And as the latest example in its commitment to that transition, the company announced in mid-February that it has hired an industry executive known for building the behemoth of Amazon Business.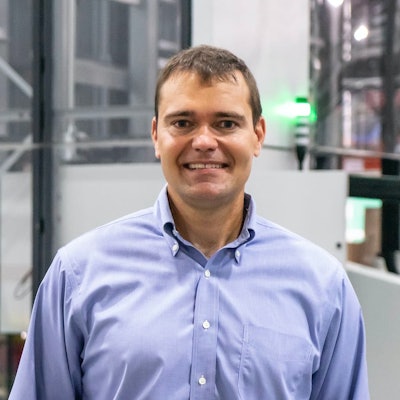 Prentis Wilson has joined ODP to lead its digital transformation behind the company's new technology business focused on transforming B2B sourcing, purchasing and supply chain for suppliers and buyers. Wilson is credited with launching Amazon Business in 2015 and rapidly growing it to more than $10 billion in annual sales. Before that, he held senior operations and B2B procurement roles at Cisco Systems and Honeywell International. He left Amazon in 2019 to become president of Boxed.com, a wholesale technology start-up.
In his new role, Wilson will help establish and scale ODP's new technology business that "combines cloud innovation and e-commerce technology with the company's B2B assets to transform how businesses buy and sell."
"As a world-class B2B technology and supply chain platform, ODP is positioned to help drive efficiency for buyers and growth for suppliers. The addition of Wilson and the new ODP business positions the company to more fully participate in the $8 trillion B2B commerce market in the U.S.," the company said Feb. 16.
READ MORE: Inside Office Depot's Reinvention As a B2B Distributor
"We are excited to have Prentis join us to help execute this next phase of our journey, as he brings proven experience, instant credibility, and deep know-how that is simply unmatched in the B2B procurement and e- ommerce space," said Gerry Smith, ODP Corp. CEO. "As we continue to evolve into a leading B2B company, having one of the world's most innovative and proven leaders scale what can be one of our most valuable businesses is key to expanding our value proposition, driving innovation, and accelerating growth."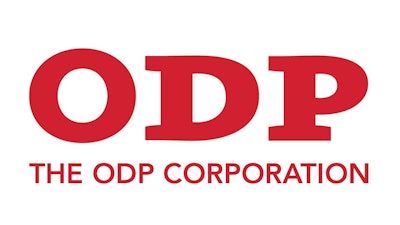 Wilson isn't the only Amazon Business executive ODP has recently recruited into its fold. This past July, the company announced the appointment of Terry Leeper as its new chief technology officer. He was Amazon Business' head of product and tech for the previous six years.
"Rapid innovation in digital commerce and supply chain technology has created unprecedented opportunities for our customers, both buyers and suppliers alike," said Wilson. "I'm thrilled to join the ODP team and excited to build this incredible new technology platform business. ODP's transformational plan, B2B specific know-how, and strong physical assets uniquely positions us to improve the way businesses buy and sell."
2020 Results
On Feb. 24, ODP reported its 2020 fourth quarter and full-year financial results. The company had total 2020 sales of $9.71 billion, down 8.8 percent from 2019 as offices, schools and other businesses worldwide enacted COVID-19 pandemic-induced closures throughout the year — many of which continue into early 2021. The company had a 2020 operating loss of $252 million, compared to a 2019 operating profit of $191 million. Adjusted 20200 operating profit of $300 million was down from $367 million in 2019, while 2020 total net loss of $319 million compared with a $99 million profit in 2019 ($189/$228 million adjusted).