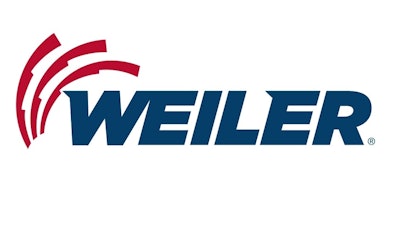 CRESCO, PA — Weiler Abrasives, a provider of abrasives, power brushes and maintenance products for surface conditioning, has announced the promotion of John Hobbs to director of national accounts.
Since joining Weiler Abrasives in March 2013, Hobbs has held multiple sales positions of increasing responsibility, including district sales manager, business development manager and national accounts manager.
"John is a natural fit for his new role. He's exceptionally driven and is always focused on elevating our customers' experiences with Weiler Abrasives," said Jason Conner, the company's vice president of sales for US and Canada. "He's proven he can lead efforts with our national accounts team and our distributor partners — while delivering results, and bringing positive energy and excellence along the way."
In his new role, Hobbs will be responsible for managing a team of national account managers who are responsible for delivering the Weiler Abrasives' Value Package to the company's largest national account business partners serving the US and Canada. The Weiler Abrasives' Value Package defines how the company partners with its distributors to help them achieve their business goals and how together they can bring value-added solutions to customers across the globe.
As a global manufacturer of surface conditioning solutions, Weiler Abrasives Group offers solutions in various markets — metal fabrication; industrial production and maintenance, repair & operations — to tackle customers' toughest cleaning, grinding, cutting, deburring and finishing challenges.