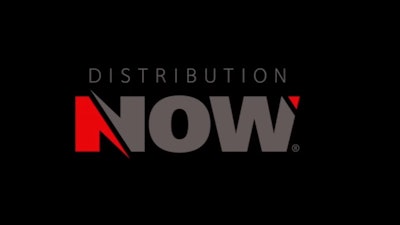 Five days before reporting its 2019 third quarter financial results, oilfield products and services distributor NOW Inc. — which does business as DistributionNOW and Wilson Exports — announced Nov. 1 that its board of directors has appointed Dick Alario as its interim CEO, replacing Robert Workman, effective immediately.
Houston-based NOW said Workman will also no longer serve on its board and that the company is in the process of using a search firm to find a new full-time CEO. Alario has requested to not be considered for the full-time CEO position.
"Dick is a strong and capable leader with a wealth of experience in the oilfield services industry, and we are pleased that he will serve as our interim CEO," said Wayne Richards, chairman of DistributionNOW. "Dick has played a key role advising DistributionNOW's leadership team and is focused on driving strong customer relationships, success in our growth initiatives and enhanced shareholder value. The board is confident in the company's current strategy and that Dick has the right experience and skills to lead its execution and continue the company's positive forward momentum."
Workman had been NOW's CEO since the company was spun off from National Oilwell Varco (NOV) in 2014. Before that, he was president of NOV's distribution services from 2001 to 2014.
"We thank Robert for his contributions to our success and for his commitment to DistributionNow and its predecessor," Richard said. "We welcome Dick to his new role and expect a smooth transition for our employees, suppliers and customers."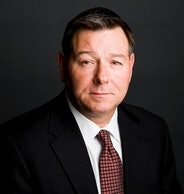 Alario has served as a member of DistributionNOW's board since the company's 2014 formation, and he will remain a board director while he serves as the company's interim CEO. NOW said Alario has worked in the oilfield services industry for almost the entirety of his 43-year professional career. Most recently, he served as CEO and a board director of Key Energy Services, a provider of well intervention services. Prior to that, Alario served in various leadership capacities at companies such as OSCA and BJ Services Company. He also is a board member of Kirby Corporation, Fluid Delivery Solutions, LLC and American Energy Permian Basin, LLC.
"I look forward to rolling up my sleeves and working alongside the strong leadership team in place at DistributionNOW to ensure everyone at the Company remains focused on continuing to deliver one of the most comprehensive product offerings in the energy and industrial sectors," Mr. Alario said. "The Board and I recognize that there is ample runway for DistributionNOW to advance its market position and generate incremental value for our employees, customers and shareholders."
NOW had 2018 total sales of $3.13 billion, good enough to place No. 11 on Industrial Distribution's 2018 Big 50 List, and a healthy increase from 2017's $2.65 billion. NOW had a 2018 total profit of $52 million, up from a $52 million loss in 2017. The company has approximately 255 locations and 4,500 employees worldwide.