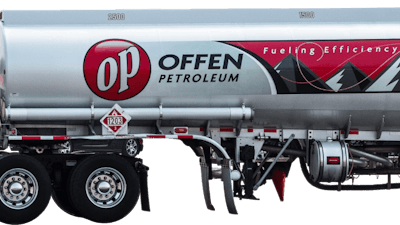 Offen Petroleum
CHICAGO — NRC Realty & Capital Advisors LLC announced Tuesday that it has served as exclusive financial advisor to W. Douglass Distributing Ltd. and its affiliates in the sale of all of Douglass's wholesale businesses to Offen Petroleum LLC.
Based in Sherman, Texas, Douglass is a recognized national leader in the propane, lubricant and wholesale and commercial fuel businesses, serving customers primarily in Texas and Oklahoma. Douglass currently distributes more than 200 million gallons of fuel annually. Douglass' propane business has more than 4,600 residential customers, their wholesale business has more than 150 major customers, and their commercial business has more than 2,800 fuel, lubricant and diesel exhaust fluid (DEF) customers. Douglass also maintains an extensive fuel carrier business and operates in part through an agreement with Old World Industries in order to provide product transportation as well as on-site manufacturing of DEF, antifreeze and washer fluid products. A Douglass affiliate also owns and operates 23 convenience stores in the north Texas area under the Lone Star Food Stores banner which are not part of the sale to Offen.
While Offen has been serving the Texas market for years, this acquisition will become Offen's regional operations center through which it will continue to grow the Texas and surrounding markets. Douglass has a very strong operating team, and Offen is hiring virtually all the employees of Douglass' wholesale business. Douglass has established a customer centric reputation in the marketplace and is guided by some of the best talent in the industry. Further, Offen is acquiring all of the Douglass wholesale facilities and will continue operations from the Sherman, Texas campus.
In 1947, Humble Oil, later known as Exxon, established a railroad bulk plant in Sherman and Gainesville, Texas. In 1981, Bill Douglass purchased the Exxon consignee in Sherman, including the local Exxon Transport Division, Exxon Tank Wagon Division, Exxon Lubricants Division and Tires, Batteries & Accessories Division, and through these acquisitions, Douglass Distributing was born. Since its formation with three employees, through today with an enterprise employing more than 340, Bill Douglass and his family-run businesses have been recognized as leaders in the convenience store and wholesale fuel industries. Bill Douglass has been consistently recognized and honored for his achievements in the convenience store and fuel distribution industries. He was awarded the national Convenience Store of the Year, he served as Chairman of the National Association of Convenience Stores (NACS), and he has been inducted into the Convenience Store News Hall of Fame. In short, Bill Douglass and his family have consistently demonstrated a commitment to first-class operations in all of their lines of business.
Bill Douglass, chief executive officer of W. Douglass Distributing, said:
"We have built a strong and successful wholesale fuel business over the past 40 years and are proud of our hard working and dedicated team members. We are pleased that Offen also recognizes the value and contributions of our team members, and, as a result, Offen will be retaining virtually all of the people who have supported our wholesale businesses. I have known Bill Gallagher for many years and have been impressed by the operation he has built at Offen. I know that Offen's values align with ours and that our wholesale businesses and people will continue to thrive under their ownership and direction."
Bill Gallagher, chief executive officer at Offen Petroleum, said:
"Bill Douglass is one of the most respected leaders in the fuels distribution industry, and he has created an elite and diversified distribution business. We are honored that Bill has trusted us to carry on his legacy in serving his customers, employing his people, and supporting the Northern Texas and Southern Oklahoma communities to make lives better. This acquisition will allow us to establish an operations center in Sherman, Texas, and we will hire the employees of the Douglass wholesale business. This business will serve as our platform to accelerate our growth in the Texas marketplace."




"I can't say enough about the tremendous efforts and diligence of Paul Reuter, Denny Ruben, Jake Johnson and the entire NRC team in getting this complicated transaction to the finish line. There were several challenging aspects to this deal, and the NRC team did a masterful job of navigating all of the issues and getting us to the closing."
"It has been an incredible honor to represent Bill Douglass and his family in the negotiation and sale of their wholesale businesses to Offen Petroleum," said Denny Ruben, executive managing director of NRC Realty & Capital Advisors. "We have admired Bill Douglass and his prominence in the convenience store and fuel distribution industries for many years, and we have known Bill Gallagher and his management team at Offen for several years as well, and it was indeed a privilege to participate in a transaction such as this with two industry heavyweights."