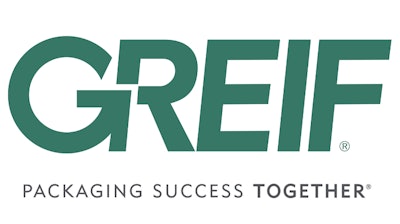 DELAWARE, Ohio — Greif Inc., a global leader in industrial packaging products and services, announced Tuesday that it has entered into exclusive negotiations to acquire I PACKCHEM Group SAS, a global leader in premium barrier and non-barrier jerrycans and small plastic containers, from an affiliate of SK Capital Partners, in a cash transaction valued at $538 million.
The planned transaction would be funded through available capacity in Greif's existing credit facilities and would be expected to close by the end of the second quarter of Greif's 2024 fiscal year, subject to prior completion of the information-consultation processes under French law and closing conditions, including regulatory clearances.
IPACKCHEM is a global market leader in the production of high performance plastic packaging. Headquartered in Paris, the IPACKCHEM footprint includes over 1,400 employees in 13 operating facilities located in eight countries. For the last 12 months ended Sept. 30, 2023, IPACKCHEM generated sales of approximately $235 million and adjusted EBITDA of approximately $57 million.
"The IPACKCHEM portfolio is in perfect alignment with Greif's strategic growth aspirations in jerrycans and other small plastics," said Greif President and Chief Executive Officer Ole Rosgaard. "Its state-of-the-art facilities are located in many of the regions we already serve, leading to significant value creation opportunities. Further, IPACKCHEM allows us to enter into new and attractive geographies and end markets with a scaled position upon which we can further grow through organic investment. Greif is excited and will be eager to welcome the IPACKCHEM colleagues to our family and create lasting value together when the planned transaction is completed."
"Over the last three decades IPACKCHEM built a global platform delivering Safe, Sustainable, and Secure packaging solutions and we are excited for our next chapter with Greif," said Jean-Philippe Morvan, CEO of IPACKCHEM. "Greif's industry expertise and customer service orientation will enhance our value proposition to our global customer base. I would like to thank SK Capital for their strong partnership through our most recent phase of transformational growth."
IPACKCHEM has been owned by SK Capital since 2021. Stephen D'Incelli, managing director at SK Capital, said, "It has been a privilege to work closely with Jean-Philippe and the IPACKCHEM team and we are pleased to have helped the business execute significant organic and M&A investments to drive value creation and attract a highly complementary strategic buyer in Greif."