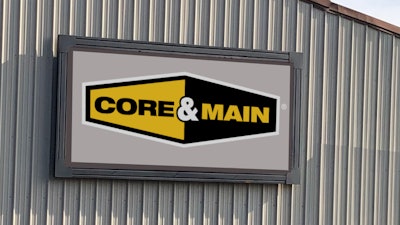 Core & Main
ST. LOUIS — Core & Main Inc. announced Thursday that it has entered into a definitive agreement to acquire substantially all of the assets of Enviroscape ECM Ltd. and three affiliated entities, a provider of geosynthetics and erosion control products located in Ohio.
"Enviroscape is an exceptional company whose specialty products dovetail well with our existing business. This strategic opportunity will provide additional capacity and allow us to expand our geosynthetics reach and capabilities," said Steve LeClair, chief executive officer of Core & Main.
Since its founding in 2003, Enviroscape has supplied a variety of erosion control blankets, including straw, coconut and excelsior, along with straw wattles and fertilizer products for wholesale distribution. Enviroscape, located in Deshler, Ohio, prides itself on quick turnaround time and customer satisfaction. These products help to protect slopes, drainage channels, shorelines and job sites.
"Enviroscape has firmly established themselves as a trusted and reliable partner within the geosynthetics market due to their expertise and reputation for first-class service," said Brad Cowles, president of Core & Main. "They will be a great addition to our existing business, and we look forward to welcoming the team to the Core & Main family."
"My brother Ron and I have enjoyed being innovators in this industry and building relationships with our trusted suppliers, customers and associates for over 20 years," said Mark Deitering, partner at Enviroscape ECM, Ltd. "We've taken this company to the point where we're ready to entrust what was built by us and our associates to someone that shares the family-focused and service-oriented culture that those around us expect. With Core & Main's extensive product line and nationwide branch network, we see only good things in the future for our people."