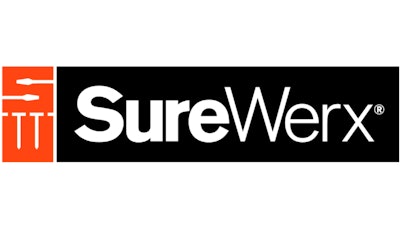 CHICAGO – SureWerx, a leading North American supplier of personal protective equipment, safety gear and tool solutions, on Wednesday announced the sale of the company from The Riverside Company to Partners Group, a leading global private markets firm.
"On behalf of our clients, we are excited to partner with the SureWerx team to build upon their strong track record of growth, including through strategic acquisitions, while maintaining their outstanding track record of service," said Derek Lim, managing partner of Partners Group's private equity goods & products industry vertical. "SureWerx is a leading technical safety products supplier with a portfolio of strong brand names and a history of successful product innovation for its customers and end-users across multiple distribution channels. Industrial safety has been a thematic focus area of ours for over four years, and we have conviction in SureWerx's growth potential due to its broad product portfolio, end-market diversification and compelling industry tailwinds.
"SureWerx's products play an important role in ensuring worker safety, which fits with our commitment to invest in companies that achieve positive stakeholder impact. We are excited to partner with Chris and the team to execute on our shared value creation growth initiatives."
This strategic investment will serve as an opportunity for Partners Group to further accelerate SureWerx's growth by adding complementary new products and brands and delivering best-in-class service to its established network of loyal distributors and end-users. SureWerx prides itself in working collaboratively with distributor partners and the end users of their products to enhance worker safety and productivity.
"We are extremely excited to team up with Partners Group" said Chris Baby, CEO of SureWerx. "With the support of Riverside, our team has worked diligently over the past four years to build an outstanding platform for growth, and we are grateful for the unwavering support they have given us. This transition represents yet another significant milestone for our company. Partners Group offers additional resources to cement our market leading position and institutionalize our vision. Partners Group's operational expertise and financial resources make the firm an ideal long-term partner to help us achieve our goals and they will enable SureWerx to quickly leverage the platform that we have created. Our visions are aligned, and we will be working strategically to bring additional innovative products and solutions to enhance worker safety and productivity in all of our end markets."