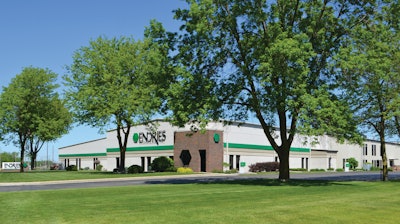 Brillion, Wisconsin – April 11, 2022 Endries International, Inc., #29 on the ID Big 50 List, is pleased to announce that it has acquired certain assets of Old Dominion Fasteners, Inc.
Old Dominion was founded in 1995 in Lynchburg, Virginia by Mack McCormick, Wanda Hicks and Gary Kitts. Old Dominion was built around a commitment to customer service that has endured since the inception of operation. Today the company provides a full line of fasteners including many customer specific per print parts. In addition, Old Dominion provides vendor managed inventory solutions. The business continues to reside in Lynchburg.
Learn More: Check out ID's 2021 profile on Endries International.

Endries is a leading distributor of fasteners and Class-C parts serving industrial Original Equipment Manufacturers (OEM's) worldwide. From its headquarters in Brillion, WI and eleven U.S. and international distribution centers, Endries provides over 500,000 SKUs to its customer base. Endries operates primarily through a Vendor Managed Inventory model, managing C-part categories for its customers across diverse industrial end markets. Endries partners with OEM customers through robust replenishment systems that provide products and support services which are critical to maintaining the manufacturing process.
"Endries is thrilled to welcome the Old Dominion associates, customers, and suppliers into our family. Mack and Wanda will be assisting Endries through a transition period and then leaving the business to enjoy their well-earned retirement," said Steve Endries, President of Endries. Over time, the Old Dominion staff and inventories will be transferring to Endries' existing operation in Lynchburg under the leadership of Scott Wolf.