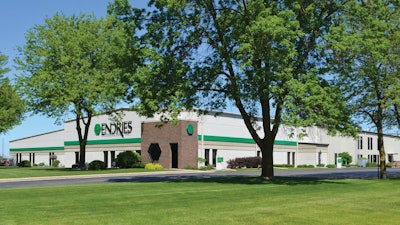 Endries International
The founding of Endries International is a story that feels familiar for its humility. In 1970, Bob and Patricia Endries started an auto parts business in a basement in the small city of Brillion, a quiet town with 3,000 residents, give or take, nestled along the northern edge of Wisconsin's largest lake.
It's the kind of place where small businesses stay small, though Endries — No. 32 on Industrial Distribution's 2020 Big 50 List — apparently didn't get the memo. By 1973, the company had moved to a bigger building, which set the tone for the business's unquenchable thirst for growth over the ensuing decades.

Acquisitions Throughout the Pandemic
Acquisitive growth has its own unique skill set and the Endries of today wears it well — so much so that the pandemic didn't seem to phase this team a bit. While other businesses spent the better part of 2020 grinding to a halt and then playing catch-up, Endries credits existing systems for keeping operations humming.
According to Steve Endries, son of Bob and Patricia who took the helm as CEO in 2004, the pandemic brought the same volatility to Endries as it did to everyone else. However, the company was in a position to support its customers as soon as business began to recover, something that occurred sooner than expected.
Part of this was due to technological groundwork laid many years prior. Steve says when the pandemic hit, his workforce went home and got straight back to work remotely.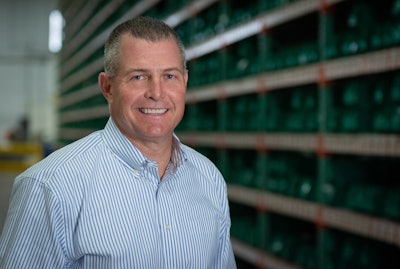 "It was a pretty easy transition. We had a leg up in regard to technologies that we've been using for years to have people out in remote areas to take care of our customers," he says. "It was seamless for us as an organization, for our customers, for our suppliers."
"Seamless" isn't a word many of Endries' competitors would likely use to describe the early days of the pandemic. Many were caught flat-footed and spent a considerable amount of time reactively scrambling to keep operations running. For Endries, being prepared meant they could spend their time in other ways, namely, pursuing acquisition targets. Ultimately, Endries acquired three companies during 2020, a feat unmatched by even some of its largest and most aggressive peers.
Fastener Service Corporation joined Endries in January 2020, but the company's subsequent acquisitions of All-West Components & Fasteners and K&L Sales, Inc. came right in the thick of the most acute economic and business challenges industry-wide. But according to Steve, the pandemic left them undeterred and in late spring it became apparent that, despite the tumult of COVID-19, Endries was very clearly going to rebound.
That confidence meant the company felt comfortable sticking to its strategy of acquisitive growth, which today makes up just short of 20 percent of its annual revenues which are approaching $400 million.
"Some of the work was done pre-pandemic and then some of it was done during the pandemic … interesting times, going to Seattle in June when things are crazy.
Welcoming the folks at All-West to our team during that environment was unique," recalls Steve. "A lot of people weren't doing that, but we just knew that we had a tremendous amount of confidence in what we needed to do to be a better supplier for our customers. And that's why we continued to do what we did."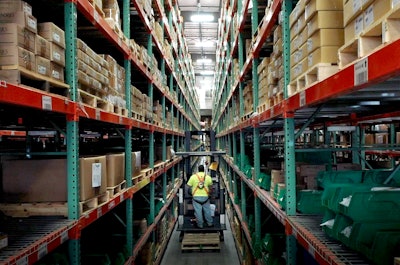 Taking the PULSE
Outside of acquisitions, Endries has developed some robust internal programs in order to continue to grow organically as well, some of which played a supportive role during the pandemic-related shutdowns. Specifically, the company has always prided itself on its consistent approach to vendor managed inventory (VMI), and the pandemic underscored the benefit of a program that has roots at Endries going back to the 1980s.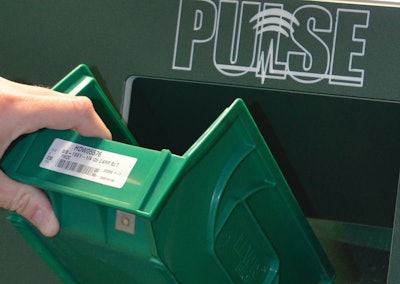 "One of the things for us that it starts with is just a discipline around what we do and how we do it. And that I think is key," explains Steve. "It's not a flavor of the day, or flavor of the customer or flavor of the region. There's just a lot of discipline regarding what we do, how we do it from a VMI standpoint. So it's repeatable. Whether we're servicing a customer in Tulsa, OK or Fullerton, CA, our systems look the same, our systems operate the same."
Exaggerating this discipline is Endries' PULSE offering, an RFID-based VMI solution the company rolled out a couple of years ago. A Kanban system at its essence, PULSE enables users to store small parts in bins equipped with RFID tags. Each bin is dedicated to a specific product and when it's empty, workers can drop it into a patented kiosk where it's automatically reordered.
The automated replenishment has clear benefits for the customer, but the benefits for Endries are apparent as well via real-time updates on customer usage. And when the pandemic struck, this was invaluable data as demand was continually manipulated by shutdowns and, in some cases, customers' desire to limit VMI provider's access into their buildings. "Not only did our PULSE system meet the inventory control and safety needs of our customers, the assets associated with this technology are so inexpensive they are deployed at no charge to our customer," says Steve.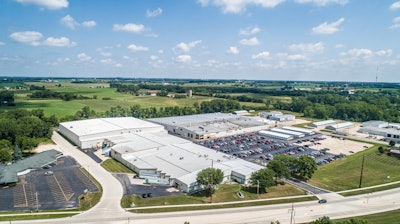 Challenges, Opportunities
Despite significant progress for Endries, the company had challenges not unlike other distributors. For one, prospecting new customers amid the pandemic has lagged.
"There weren't as many cold calls as we would typically see in the virtual world as there were in the face-to-face world," says Steve. "I think long-term now it's starting to change and people have started to adapt to that virtual meeting. And I think that's the way of the future, actually."
Likewise, Steve feels that pivoting from other challenges will present new opportunities, and these will be supported by a diehard team who "bleed Endries green."
The commitment of the Endries team as it continues to grow has impressed him the most, and even the pandemic couldn't change "the effort and the commitment and the willingness to want to take care of the customer and meet those customer needs and not disappoint," he says.
"That's what we appreciate the most and value the most as our business grows now to over 800 people, we've been able to have that continue to be part of our DNA. That's what I'm most thankful for."
We have a lot of people that carry the water here," adds Steve. "And that's what allows you to have that confidence when there's trials and tribulations going on around you."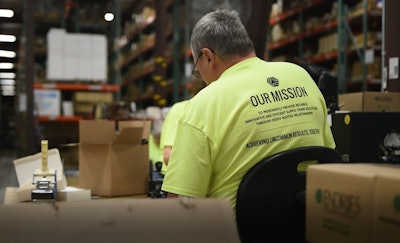 Fast Facts
Company: Endries International
Founded: 1970
Headquarters: Brillion, WI
President: Steve Endries
Website: www.endries.com
Key Products: Fasteners and related components, abrasives, chemicals, industrial supplies, fluid power/hydraulics, safety, electrical supplies, PVF, packaging & shipping supplies, janitorial, mechanical components.
Key Markets Served: Agricultural, all-terrain vehicles, foodservice equipment, general machinery, office furniture, HVAC, industrial controls, healthcare, lawn & garden equipment, lighting, pumps & valves, snow removal, transportation, windows & doors.
Recent Acquisitions: 2018 - Branam Fastening Systems Inc., Legacy Fastener & Supply LLC; 2019 - Industrial Products Company; 2020 - Fastener Service Corporation, All-West Components, Fasteners Inc., K&L Sales Inc.
Certification: ISO 9001:2015, A2LA