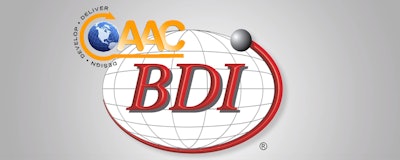 CLEVELAND, OH — On April 20, BDI-USA acquired substantially all the assets and hired the employees of Advanced Automated Controls Inc., an electrical systems integration and engineering company based in Lake Ariel, PA. AAC was established in 1997 by John Kernoschak, who will continue as President of Advanced Automated Controls Company, a wholly-owned subsidiary of BDI-USA.
AAC provides robotic and automation control solutions in the process and discrete manufacturing arena. They perform all facets of the systems integration business — from MES and SCADA applications to PLC, HMI, drive systems and motion control applications. They also provide technical training and 24/7 support services to assist with both maintenance and support system needs. From conceptual design and engineering to startup and commissioning services, AAC delivers comprehensive solutions with a single point of contact for a turnkey approach. AAC services include: Concept Development Robotic Applications Project Management Mechanical and Panel Fabrication Engineering and Design Electrical Construction Process, P&ID and Electrical/Mechanical 24/7/365 Support Services ACAD drawings Technical Training Automation and Controls Installation, Startup and Commissioning o ERP/MES/SCADA Systems o Process Control o Batch Management o DCS/PLC/HMI Programming o Motion Control/Drive Systems
With 200+ global branch operations located in the U.S., Canada, Mexico, Europe and Asia, BDI services manufacturing companies throughout the world. BDI — No. 25 on Industrial Distribution's 2017 Big 50 List — is distributor and applicator of bearings, mechanical power transmission, electrical power transmission, linear motion, fluid power, material handling, industrial and safety products. Value-added services offered by BDI include inventory and supply chain optimization, advanced technical support, documented cost savings and end-user training.