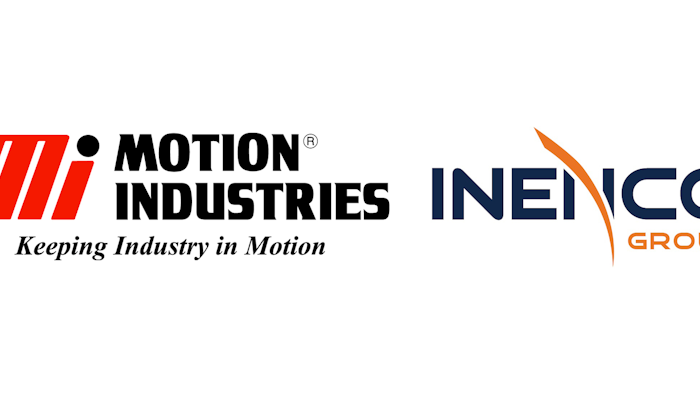 Motion Industries' capabilities and geographic reach just received a major boost, as its parent company — Genuine Parts Company — announced Thursday that it will invest a 35 percent stake in Sydney, Australia based Inenco for approximately $70 million. GPC can acquire the remaining 65 percent of Inenco at a later date if certain conditions are met.
With annual sales of about $325 million, a headcount of about 1,300 and more than 160 branches, Inenco is a large industrial distributor that services Australia and New Zealand and has been extending its footpring into Asia. Founded in 1954, Inenco's core product lines include bearings, power transmission, sealing, fasteners, driveshafts, drives and motors, belting, fluid power, engineering services, lifting and safety equipment, tools and maintenance products.
The move further complements Motion Industries' strengths, as the company said the agreement provides numerous synergies between it and Inenco Group in the industrial MRO category through many shared customers and strategic suppliers.
"This is an exciting time for both Motion Industries and Inenco," said Tim Breen, Motion Industries president and CEO. "Our two companies have had a very good peer-to-peer relationship over the years, sharing best practices and distribution strategies. Now as part of the same parent company, we will be able to further leverage synergies to better take care of common customers and to expand our relationships with strategic suppliers throughout North America, Australia and New Zealand. This is a very exciting time for all of us!"
"Having the ability to work closer with the Motion Industries team, implementing new technologies and the ability to take advantage of additional scale offered by Motion Industries will better position Inenco Group for future growth," added Inenco Group CEO Roger Jowet. "We look forward to the new opportunities afforded us through this new partnership."
Inenco is the latest move by GPC to enhance its industrial business — approximately 30 percent of its total as of the end of fiscal 2016 — following a series of recent acquisitions. GPC's 2016 acquisitions aimed to enhance Motion Industries included Missouri Power Transmission, Colmar Belting Company, Epperson and Company; OBBCO Safety & Supply, and Braas Company.
With 2016 sales of $4.6 billion, Motion Industries is No. 8 on Industrial Distribution's Big 50 List. It offers more than 6.9 million SKUs across a wide range of industrial products. It operates 483 branches, 43 service centers and 13 distribution centers throughout North America, serving more than 300,000 MRO and OEM customers.