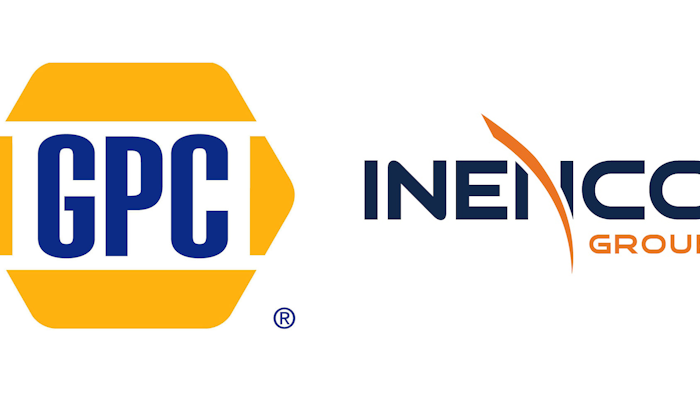 On Thursday, Genuine Parts Company and Sydney, Australia-based Inenco Group announced they have entered into a strategic agreement for GPC to invest a 35 percent stake in Inenco for approximately $70 million in cash. The investment will be effective April 3.
Per the agreement, GPC has the opportunity to acquire the remaining 65 percent of Inenco at a later date if certain conditions are met.
Founded in 1954, Inenco is an industrial distributor and service provider in Australia and New Zealand, with its footprint expanding into Asia. According to its website, Inenco's core product lines include bearings, power transmission, sealing, fasteners, driveshafts, drives and motors, belting, fluid power, engineering services, lifting and safety equipment, tools and maintenance products. Inenco's number of stocked lines exceeds 350,000. The company employs around 1,300 people across 20 companies, with more than 160 branches. According to GPC, Inenco has annual sales of approximately $325 million.
"The Inenco investment offers Genuine Parts Company the opportunity to build on its presence in Australasia and join with a leading industrial distributor in the large and growing Australasian marketplace," said GPC chief executive Paul Donahue. "Led by an experienced and talented management team, Inenco is a market leader with a long and successful history, world class supplier partners and an extensive and diverse customer base. We are excited for both the automotive and industrial growth prospects in this geography and are confident that our investment in Inenco will serve to benefit our shareholders over the long-term."
The move follows Donahue's comments in GPC's post Q4 earnings conference call, in which he said the company — of which 30 percent of business is from its industrial arm, Motion Industries — would continue seeking acquisitions in 2017. Motion Industries is No. 8 on Industrial Distribution's Big 50 List.
Mitchel Martin-Weber, Director of Inenco, said, "We are very pleased to partner with Genuine Parts Company as they expand their industrial footprint into Australasia.  Their value based sales philosophy, understanding of our industry and commitment to future growth align well with the goals and values at Inenco, and we look forward to growing our business together."