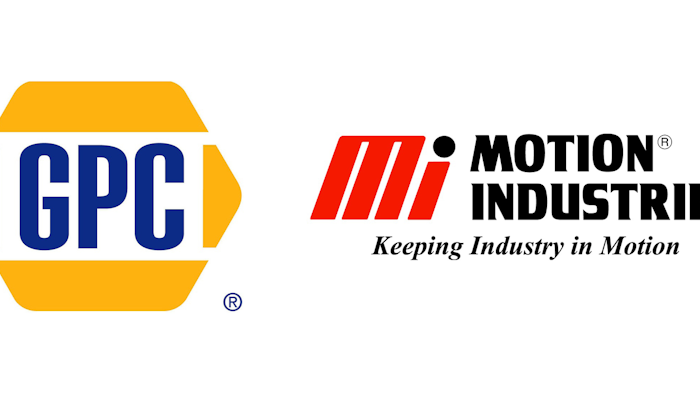 Genuine Parts Company (GPC) and its four business units, including Motion Industries, acquired 19 companies with annualized revenues of some $600 million in 2016, making for one its most productive years for M&A activity. The company says it will continue looking for further acquisitions that fit into its business strategy, but probably not at the pace as last year.
"You just never know when the right one is going to come along. But I will tell you that we will remain active, not only across all four of our businesses, but across all of our geographical regions as well," said Paul Donahue, GPC's CEO and president during a Q4 earnings call with analysts on Feb. 21.
GPC's four business units are automotive, industrial, electrical, and office supplies. Motion Industries, its industrial distribution arm, makes up 30 percent of the company's overall revenue. Motion Industries is No. 8 on Industrial Distribution's Big 50 List, while GPC's electrical unit — EIS Inc. — is No. 22 on the Big 50.
Donahue, according to a trasncript of the call as provided by Seeking Alpha, said GPC has a robust acquisition pipeline across all of those businesses. He also noted that Motion's October 2016 acquisition of the Braas Company in Q3 brings additional opportunities for Motion into the industrial and automation space. Braas, founded in 1961, has a strong automation leadership position throughout the Midwest and Southeastern U.S., with five offices and three warehouses. The company specializes in pneumatics, motion control, industrial networking, machine safety, robotics and related industrial parts.
Motion Industries had a solid Q4 with a rebound in the energy sector and strengthening of many end user market end user markets, including food processing, aggregate and cement, pulp and paper and oil and gas. Oil and gas improved from a double-digit decline in the third quarter to a double-digit increase in the sales in Q4.
"All I know is we're double the price of a barrel of oil today than we were a year ago," Donahue  said. "Rigs are coming back online and we're seeing a lift in the Southwest — we do big business down in the Southwest and we're seeing a nice lift across that part of the country really in all of our businesses."
Motion Industries, like so many industrial distributors, has been faced with a two-year downturn in the energy and industrial sectors. The company had responded to that drop off by taking a number of cost cutting programs, closing some 50 branches and two distribution centers.
But Motion seems to be rebounding from that downturn. Its sales were up 4 percent in the fourth quarter year-over-year, a significant improvement from the 1 percent decrease in Q3 and its strongest quarterly performance since the Q4 2014.
EIS was basically flat in Q4 year-over-year, though much improved relative to the results in the first three quarters of 2016. Total EIS sales were down 5 percent for the year and were 4 percent of the GPC's total revenue. Four months ago, EIS acquired Communications Products and Services (CPS), a distributor of outside plant product solutions for both aerial and underground broadband cable and wireless network infrastructure. CPS primarily services the western U.S. from its one location in Colorado.
S.P. Richard's — GPC's office products group — reported a 4 percent year-over-year increase in sales in Q4, driven by a 12 percent sales contribution from acquisitions in the facilities, break room and safety supply category. Last June, S.P. Richards acquired Guilford, CT-based The Safety Zone, a direct importer and distributor of supplies and devices for safety, janitorial, medical, food service and food processing applications. 
Total sales for the office product business unit were up 2 percent year-over-year. Excluding acquisitions, comparable sales were down in the fourth quarter due to the decline in sales through its independent reseller and mega account customers.
GPC's total revenues in Q4 of $3.78 billion were up 2.7 percent year-over-year, including a 1 percent decrease in comparable revenues. For the full year, total revenues of $15.34 billion were up slightly and also included a 1 percent decrease in comparable sales.