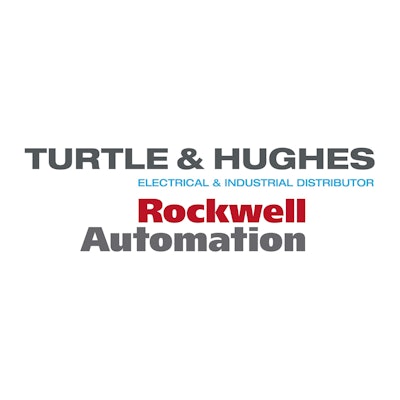 Turtle & Hughes has announced the creation of a dedicated Rockwell Automation Sales Department in the New York and New Jersey regions. Billy Wresch, formerly vice president of Turtle & Hughes' Mid-Island Electrical Supply subsidiary, has been named vice president of Industrial Automation Sales and will lead the new department.

"We have performed very well in both the commercial and industrial market segments," says Wresch. "Our long-time partner, Rockwell Automation, is introducing new technology that requires customer interaction on a new level. I'm looking forward to working with our talented specialists and salespeople so, together, we can continue to build on our success."

In his new position, Wresch will oversee all of the company's Rockwell Automation franchised branches in the New York and New Jersey regions. He will work closely with those Branch Managers to support and expand the company's Rockwell Automation product and services line.

"Billy is the perfect candidate to help our customers harness Rockwell's vision of the Connected Enterprise. With the emergence of the Industrial Internet of Things (IIoT), Turtle & Hughes is better positioned to partner with Rockwell in bringing these technologies to the New York and New Jersey marketplace," said Jayne Millard, Chairman and CEO of Turtle & Hughes.

The existing Turtle & Hughes Industrial Control & Automation Department staff and Technology Specialists in New York and New Jersey will continue to support both the Commercial Sales Department and the Rockwell Automation Sales Department.
Turtle & Hughes is No. 27 on Industrial Distribution's 2016 Big 50 List.
Turtle & Hughes' Randy Roessle Assumes Global Strategic Sourcing Responsibility
Turtle & Hughes has announced that executive vice president Randy Roessle will assume global strategic sourcing responsibilities for both its Electrical Distribution and Integrated Supply Divisions.

"Our national and international growth demands a strong liaison to the vendor community," explained Millard upon making the announcement. "Randy's many years of experience in industrial automation sales and vendor negotiations make him the ideal candidate."

Turtle & Hughes has sustained steady growth by expanding its footprint both domestically and internationally, which requires a high-level strategic focus on global sourcing. In the past year, it has expanded into Mexico with several integrated supply sites for multiple international customers.