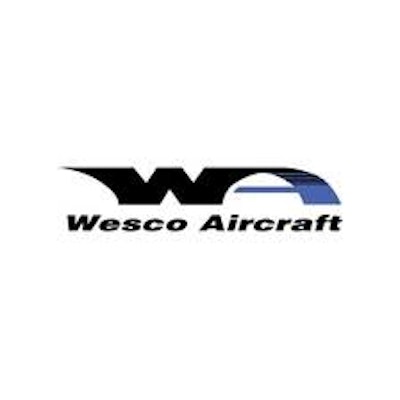 Valencia, CA - Wesco Aircraft Holdings, Inc. (NYSE: WAIR), a leading provider of comprehensive supply chain management services to the global aerospace industry, today announced that it has entered into an agreement to acquire substantially all of the assets of Interfast Inc. for CDN$134 million in cash.
Interfast is a Toronto-based value-added distributor of specialty fasteners, fastening systems and production installation tooling for the aerospace, electronics and general industrial markets. Interfast has a global presence working with both OEM (original equipment manufacturers) and MRO (maintenance, repair and overhaul) businesses to deliver proactive and innovative fastener-based solutions for a broad base of applications.
Randy Snyder, Wesco's Chairman, President and Chief Executive Officer said, "We are excited about the acquisition of Interfast, which we believe will accelerate our growth across North America and Asia and strengthen our relationships with several strategic aerospace customers. This highly complementary acquisition will also allow us to broaden our product portfolio to include new lines such as specialty industrial products."
"In addition, this transaction will support our initiative to implement an MRO platform to provide this important set of customers with the world class service and on-time delivery that our OEM customers have experienced for decades. We believe that Wesco is well situated to capitalize on the expected growth in our industry and our acquisition of Interfast will create additional growth opportunities," said Snyder.
The Company expects the acquisition to close toward the end of its fiscal third quarter or the beginning of its fiscal fourth quarter, subject to customary closing conditions. The acquisition is not expected to have a material impact on Wesco's adjusted diluted earnings per share for its current fiscal year, but is expected to be accretive on that basis in fiscal 2013.
About Wesco Aircraft
Wesco Aircraft is one of the world's largest distributors and providers of comprehensive supply chain management services to the global aerospace industry. The Company's services range from traditional distribution to the management of supplier relationships, quality assurance, kitting, just-in-time delivery and point-of-use inventory management. The Company believes it offers the world's broadest inventory of aerospace parts, comprised of approximately 475,000 different stock keeping units, including hardware, bearings, tools, electronic components and machined parts. Wesco Aircraft has more than 1,000 employees across 30 locations in 11 countries.