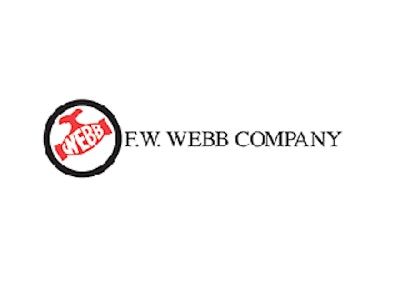 Webb Kentrol/ Sevco Acquires Systemation - Move broadens Webb Kentrol/Sevco's instrumentation business in upstate New York
BEDFORD, MA –Webb Kentrol/Sevco, a division of the F.W. Webb Company, today announced the acquisition of Systemation, a Fairport, New York-based provider of engineered sales and application solutions for the process control industry.
Systemation is a leading manufacturer's representative and distributor serving the process industry in upstate New York, providing measurement products and analyzers as well as integrated distributed control systems and PC based controllers and software. The company is a natural fit for Webb Kentrol/Sevco, a single source provider of process control instrumentation, control valves, over pressure protection devices and analytical measurement products to industrial process plants throughout New England and New York.
"Systemation's knowledgeable team and complementary product lines will augment our instrumentation business in this region and offer significant benefits to the customers of both companies," said Daryl Schoellkopf, General Manager of Webb Kentrol/Sevco. "This new partnership supports our goal to deliver the very best products and services to customers in upstate New York."
"With Webb Kentrol/Sevco's backing and broad product portfolio we can provide our customers with complete solutions, from product selection and procurement to maintenance and protection." said Jim Somers, Systemation founder. "Customers will continue working with their Systemation sales and technical teams, but they will now have access to Webb Kentrol/Sevco's deep resources and expanded offerings."
About F.W. Webb and Webb Kentrol/ Sevco
F.W. Webb Company is the Northeast's largest wholesale distributor of plumbing, heating, and cooling products, pumps, and industrial pipe, valves and fittings. Our customers in the industrial, institutional, commercial and residential fields count on us to provide everything from a single replacement product to the complex components required to maintain a large-scale facility. The Webb Kentrol/Sevco Division leverages F.W. Webb's extensive sales, source, stocking and delivery network to provide quality control valve and instrumentation solutions, engineered systems, and outstanding service and expertise throughout New England and New York.