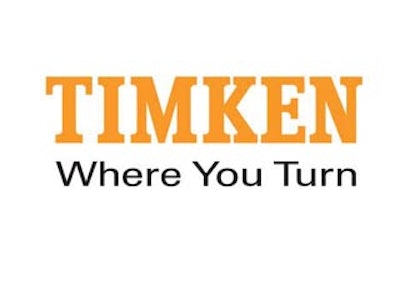 Canton, OH - The Timken Company announced its acquisition of the assets of Wazee Companies, LLC, a regional leader providing motor, generator, wind and industrial crane services to diverse end markets including oil and gas, wind, agriculture, material handling and construction. The addition of Wazee to The Timken Company's process industries segment further expands the footprint of the Timken industrial services business.
Based in Denver, Colo., Wazee had trailing 12-month sales through December 2012 of approximately $30 million. The acquisition brings Timken additional diversified services including motor rewind, generator rebuild, electric controls, industrial bridge cranes and uptower wind maintenance and repair, operating from four western U.S. locations.
"We continue to focus our strategy on further diversifying the Timken services portfolio," said Carl Rapp, vice president of industrial services for Timken. "Wazee complements our industrial repair capabilities at existing customers and takes us into critical motor and generator services.
"Wazee has a strong reputation in the region it serves and is led by an experienced management team," said Rapp. "They bring great technical skills and provide an excellent footprint for us to expand our bearing and gearbox repair services." Wazee currently operates out of four locations—two in the Denver area, one in Pasco, Wash., and another in Casper, Wyo. Wazee has more than 100 employees.
The purchase includes assets from Wazee's 2011 acquisition of H&N Electric, Inc., which also offers repair, maintenance and overhaul services for critical motors and wind generators in the Pacific Northwest region.
About Wazee Companies, LLC
Wazee Companies, LLC, (www.wazeeco.com) is recognized for its quality, reliable service and workmanship repairing electric motors and generators, crane manufacturing and wind turbine service. Based in Denver, Colo., Wazee provides electrical and mechanical solutions to aerospace, manufacturing, municipalities, mining, power generation, oil and gas and other heavy industrial customers.
About The Timken Company
The Timken Company (NYSE: TKR), a global industrial technology leader, applies its deep knowledge of metallurgy, friction management and power transmission to improve the reliability and efficiency of machinery all around the world. The company engineers, manufactures and markets mechanical components and high-performance steel. Timken® bearings, engineered-steel bars and tubes—as well as transmissions, gearboxes, chain and related products and services—support diversified markets worldwide. With sales of $5.2 billion in 2011 and approximately 21,000 people operating from 30 countries, Timken makes the world more productive and keeps industry in motion.