About a month ago, Applied Industrial Technologies announced its acquisition of Lake City, FL-based HUB Industrial Supply, a fast-growing regional distributor led by 37-year-old General Manager Gabriel Curry.
Applied was No. 16 on Industrial Distribution's 2015 Big 50 List, while HUB was featured in ID's January/February Distributor Profile story. Check it out here. HUB distributes an array of products including cutting toos, fasteners, abrasives, safety products, paints, and related general industrial items.
I spoke with Curry on the phone Thursday, discussing what led to the acquisition, and what HUB's first 30 days under Applied's umbrella have been like.
Having grown from $500,000 in sales in 1996 to $25 million in 2014, HUB had been attacting attention from potential buyers before the Applied deal. Curry said for a while he had been receiving about two calls per week from private equity firms about a potential acquisition before serious discussions with Applied began 6 months ago.
Curry said Applied first approached HUB at the end of 2013, but that he didn't give Applied much thought at the time. Applied revisited the subject again at the beginning of 2015, and Curry said the acquisition process took about 6 months once the two sides really began talking midway through last year.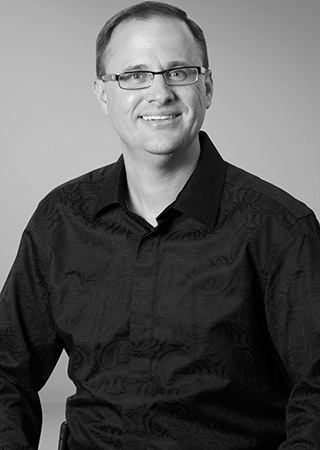 "As a business owner, my biggest concern was my team. A great team makes a great company, and that was everything to me," Curry said about his initial concern about the acquisition. "We're always optimistic, but I'm a realist and you wante to be prepared. The conversation started with them, and the more we got to know them, the more comfortable we got."
Curry bought HUB in 2006 at the age of 27. As of early 2015, HUB had a team of 52 employees between its three locations – Lake City, FL; Indianapolis, IN; and Las Vegas, NV. The company's average employee age at the time was 31.
So how has HUB's first month as a subsidiary of Applied?
"Everything they (Applied) said they would do, they've done," Curry said. "We've lost no people. We're delivering 13 percent higher than last year, which was up 13 percent from the year before. We now have way better benefits than I could have offered. We now have the resources of a big company, but we're able to operate as a mid-sized company. There's a lot of value in being part of a big company.
"On a scale of 1-10, I'd say the first 30 days have been a 9," Curry added. "It's certainly been better than expected. Business is good, and our team is ecstatic."
HUB remains a member of Affiliated Distributors, a group Curry said likely wouldn't recommend HUB's path to being acquired. 
"From AD's view, this is everything you wouldn't do," Curry said. "But I have the utmost respect for AD. There is a ton of value in being a part of AD. We made a lot of friendships through them."
In its release on Applied said that the acquisition of HUB strengthens and diversifies the company's Applied Maintenance Supplies & Solutions business, and that Applied was attracted to HUB's advanced level of e-commerce usage, target marketing, and service to penetrate verticle markets.
Overall, Curry said the transition has been a smooth experience on both the business side of things, and the people side.
"It's the same as with anyone – there was some skepticism," he said about the team at HUB. "We have a tight culture, and we were able to maintain it. Now we have the added resources. It's an interesting period."