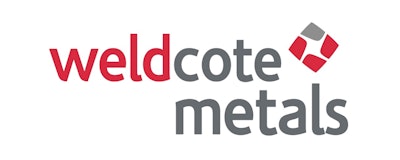 CHARLOLTTE, NC — Weldcote Metals Inc., a division of Zika Group, is announcing the addition of two new members to its sales team: Fritz Klug as northern sales manager and Jay Hickman as southern sales manager.
The expansion of the sales team is part of a strategic effort to increase Weldcote sales and visibility in the United States and position the brand as a one-stop-shop solution for the industrial tool industry.
Fritz Klug joins Weldcote as northern sales manager with nearly 35 years of industrial sales experience. Before his position at Weldcote, he was director of sales at CGW-Camel Grinding Wheels, western U.S. sales manager at L.S. Starrett Company and territory manager at Triangle Tool Group. Klug has extensive experience with distributor channel development.
Bringing more than 30 years of industry sales experience, Hickman joins Weldcote as southern sales manager. Prior to coming to Weldcote Metals, Hickman held the positions of southern sales manager at CGW-Camel Grinding Wheels, sales manager of Garryson, Inc. and district sales manager of Anderson Brush. He was a former membership director for Coated Abrasives Fabricators Association.
"Creating a strong, experienced and knowledgeable sales team will position Weldcote at the forefront of the industrial tool industry," commented Joe O'Mera, CEO, Weldcote Metals. "There is so much potential for growth as we develop the Weldcote brand in the industrial market and deliver on our promise to be a high-end, 'one-stop shop' solution for our customers."
Weldcote Metals was founded by Bill Roland, founding CEO and current president, and John Pandorf, co-founder and CFO, in 2006. Earlier this year, the company announced Zika Group and O'Mera as additional ownership, along with O'Mera being named CEO.
Headquartered in Charlotte, NC, Weldcote Metals is a manufacturer and wholesaler of high-quality welding supplies distributed through welding distributors in the U.S. and various parts of the world. Weldcote's product line consists of a wide range of production alloys for MIG, TIG and brazing and welding accessories, including electrodes, lenses, helmets, chemical aids and tools. Weldcote has five locations throughout the U.S.