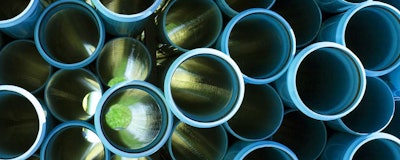 Market research firm Market Prognosis has released an abstract of its new report on the global oil country tubular goods market, including key figures surrounding market valuation and key players.
The following is what Market Prognosis shared via a press release Tuesday:
Overview of the Global Oil Country Tubular Goods Market
The Global Oil Country Tubular Goods Market is accounted for $49.56 billion in 2017 and is expected to reach $100.89 billion by 2026, growing at a CAGR of 8.2. Ever-increasing demand and succeeding energy production, rising number of deep water wells, increasing drilling and production activities, growing consumption of premium pipes and advent of technologically advanced pipe are some of the key factors propelling the market growth. However, factors such as risk associated with the cyclical nature of the tube market, depletion of limited oil and gas, environmental issues and international political and economic instability are inhibiting the market.
On the basis of manufacturing process, seamless pipe segment dominated the market due to their mechanical properties such as higher tensile strength. Moreover, these pipes also play a significant role in high-pressure drilling environments. An increase in offshore drilling activities that mandate the use of seamless pipes will fuel the prediction for market.

Geographically, Asia Pacific held largest market share during the forecast period. Focusing on securing a larger base of energy resources, countries in this region, especially China, have started increasing their investments to ramp up their upstream activities. This will result in increasing drilling activities, especially in the unconventional reserve bases like coal bed methane, which, in turn, drives the growth of the market in this region.
Major Key Players (top 9):
1 ACE O.C.T.G
2 MRC Global
3 Vallourec
4 United States Steel (USS) Corporation
5 TMK Group
6 Tenaris SA
7 Tata Steel
8 Nippon Steel & Sumitomo Metal Corporation
9 National Oilwell Varco and More…