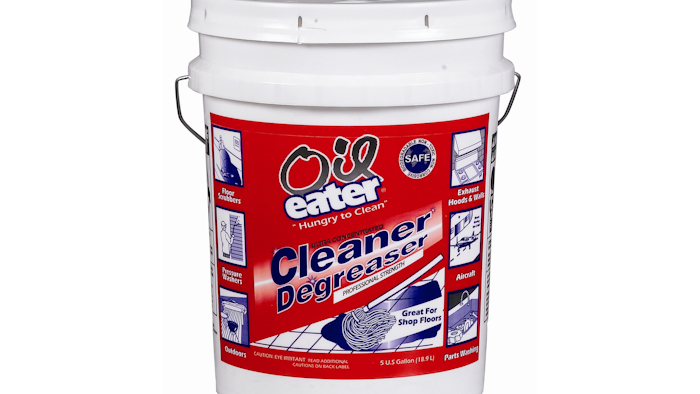 SKOKIE, IL — The new eco-friendly Oil Eater Original from Kafko International is a powerful, water-based cleaner-degreaser for industrial use. It quickly dissolves grease, oil and grime from machinery, equipment, concrete floors, tools, walls and more.
Oil Eater's unique formula eliminates the need for multiple cleaning solutions. It is low-VOC, non-flammable, non-toxic, biodegradable and contains no acid, abrasives or petroleum solvents.
It penetrates rapidly, rinses off easily, leaves no residue and will not harm the skin. It can also be used in parts washers and pressure washing systems.
Oil Eater is available in 32oz. spray and 1-gallon bottles, 5-, 30- and 55-gallon containers and a 275 gallon tote.
A sample is available upon request.
For information, visit http://www.oileater.com or call or call 800-528-0334.