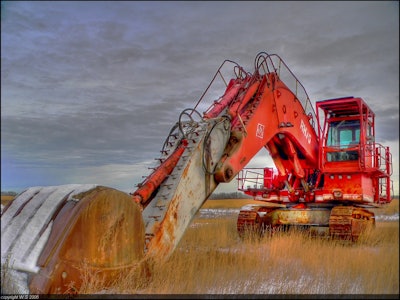 Washington, DC—The Equipment Leasing and Finance Association's (ELFA) Monthly Leasing and Finance Index (MLFI-25), which reports economic activity from 25 companies representing a cross section of the $1 trillion equipment finance sector, showed their overall new business volume for October was $8.9 billion, up 6 percent year-over-year from new business volume in October 2017. Volume was up 5 percent month-to-month from $8.5 billion in September. Year to date, cumulative new business volume was up 4 percent compared to 2017.
Receivables over 30 days were 1.70 percent, up from 1.60 the previous month and up from 1.40 percent the same period in 2017. Charge-offs were 0.37 percent, down from 0.40 percent the previous month, and down from 0.41 in the year-earlier period.
Credit approvals totaled 76.5 percent in October, up from 75.7 percent in September. Total headcount for equipment finance companies was up 0.5 percent year over year. During 2017, headcount was elevated due to acquisition activity at an MLFI reporting company.
Separately, the Equipment Leasing & Finance Foundation's Monthly Confidence Index (MCI-EFI) in November is 58.5, down from the October index of 63.2.
ELFA President and CEO Ralph Petta said, "October new business generation by MLFI-25 respondents shows no apparent signs of slowing down, despite slight—and steady—increases in long-term interest rates and reports of tariff concerns in some sectors of the economy. Underlying fundamentals in the U.S. economy continue to support a favorable environment for business growth. Third quarter GDP grew 3.5 percent, labor markets are strong and federal tax legislation containing lower corporate tax rates and immediate depreciation write-offs have been in effect now for 10 months. These factors, coupled with a seemingly benign credit market, are propelling the equipment finance industry forward. With the midterm elections now behind us and another round of interest rate hikes scheduled before year-end, we will be monitoring closely any changes in business conditions to gauge their impact on the equipment finance industry and broader economy."
Scott Rafkin, President, Volvo Financial Services, said, "Overall, the business environment for Volvo Financial Services remains sound and stable. Strong originations and low customer delinquencies point to continued good performance in the equipment finance sector as we close 2018 and enter into 2019. North America is benefiting from a top cycle business climate, requiring all lenders to prepare for the eventual slowdown. Overall, however, I'm pleased with how the equipment finance industry performed this month and thus far in 2018."