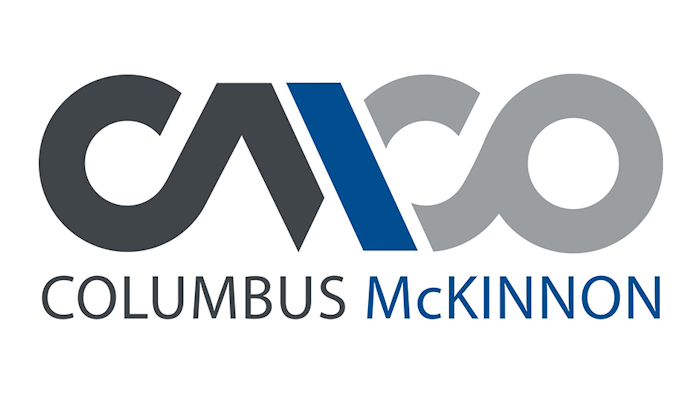 Amherst, NY-based material handling products manufacturer Columbus McKinnon reported its 2018 third quarter financial results on Tuesday, showing major year-over-year (YoY) growth.
The company posted total Q3 sales of $208.7 million, up 36.9 percent YoY. CM's early 2017 acquisition of Germany-based STAHL CraneSystems added $42.6 million of sales. Excluding STAHL and foreign exchange, the company's Q3 organic sales increased 6.6 percent. In the U.S., Q3 sales of $108.1 million increased 10.2 percent, with organic sales up 8 percent. With the STAHL addition, 48 percent of CM's total sales came from outside the U.S.
The company posted a total Q3 net loss of $10.6 million, compared to a $505 million profit a year earlier. Gross profit of $69.0 million compared with $44.8 million a year earlier, while operating profit of $14.2 million compared with $5.3 million a year earlier.
"We believe that strong execution of the first phase of our strategic plan, Blueprint 2021, has contributed to our solid results in the quarter and first nine months of the fiscal year," said Mark Morelli, Columbus McKinnon president and CEO. "Prioritizing our efforts with our Tiger Teams and the deployment of our E-PAS operating system enabled us to implement rapid improvements, such as product availability, which supported 8 percent organic growth in the U.S. for the quarter. We have also been helped with favorable global economic tailwinds which are creating demand in many of our key vertical markets. Notably, 48 percent of the quarter's sales came from outside of the U.S. as STAHL continued to deliver solid results with its custom-engineered crane technologies."