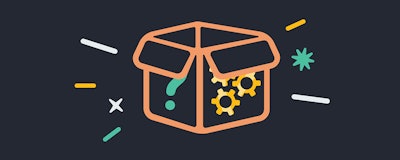 When you offer customers the ability to place an order online, adherence to certain norms or standards is a necessity for the success of e-commerce deployment.
Think of e-commerce as a way of summarizing the promise you make to potential customers, the promise that you'll adhere to customers' unspoken expectations.
What kind of expectations accompany e-commerce? Here are just some of the norms that seem to unconsciously govern online shopping:
Customers expect that companies will make purchasing online as easy as possible.
Customers expect that companies will send order confirmation emails upon purchase.
Customers expect that companies will send tracking information upon shipping.
Customers expect that companies will be 100 percent accurate with what is shipped.
Customers expect that companies will be held responsible if products arrive damaged.
Think that these expectations are a bit rigid? Consider your own experiences with shopping online and what frustrates you.
Three-week lead times? Not acceptable.
Received the wrong product? Not acceptable.
Product arrived damaged? Not acceptable.
Customers' expectations are high and while many ecommerce platforms will promise you that their solutions will "handle" most of this for you, the success or failure of ecommerce deployment doesn't hinge on the platform alone.
Success or failure of ecommerce deployment starts in the planning stages when you decide what you're going to sell because you can't sell everything to everyone right away — think about Amazon's beginning.
If you're thinking about getting into ecommerce, consider these tips when considering what you might sell online before diving into ecommerce platforms or new ERP systems.
1. Sell what ships quickly.
Think about what the mere mention of ecommerce communicates: accurate order fulfillment and speedy delivery. You cannot sell something online that has a three-week lead time. Think two-day delivery and sell what you can ship the same day.
2. Sell what you keep in stock.
Specialty items are those that you might not stock or that require assembly, so these likely won't ship quickly. Consider having customers contact your inside sales team to purchase specialty items as they have been accustomed to doing.
Instead, sell SKUs that are always in stock and on demand. These may or may not be your highest margin items, but it can be a good way to get started in ecommerce while you iron out the wrinkles of your system; focusing on SKUs that you sell daily will help you address problems you have with order fulfillment faster than if you tried to sell lower-volume SKUs.
3. Sell what you sell through.
E-commerce is another channel for which you have to assess profitability. Make ecommerce make sense from a financial perspective by selling what already sells well. Avoid thinking of ecommerce as the place to unload those one-off or speciality products, at least at the beginning. You're paying either a monthly or an annual fee for the platform, so make the most of your subscription and set yourself up for success by selling what already sells well.
4. Sell what customers search for.
Ecommerce platforms provide search functionality, data you can mine to see what people search for when they come to your website (and how often). Consider selling what customers search for most often.
5. Sell lightweight products.
Customers expect products to ship for free, so if you decide to offer free shipping for those online purchases, minimize your shipping expenses by shipping lightweight products. As you assess your inventory for SKUs that sell through, consider another filter for weight.
6. Sell products with a consistent shape.
Cut down on your packaging expenses with a bulk purchase of one size box for those SKUs you decide to sell online, something that will accommodate most of your SKUs so that you don't have to stock several sizes.
7. Sell high-margin products.
Adding e-commerce adds a lot of expenses, everything from the platform itself to credit card processing fees to free shipping (should you decide to ship for free). Consider selling higher-margin products to recoup the difference.
8. Sell related products.
Cables and other accessories are those "related" products you can cross-promote online. As you narrow down your catalog, highlight those products that customers need immediately or those products that will make their lives easier down the road. Suggesting related products rather than asking customers to wade through the catalog after adding an item to the shopping cart can increase the average dollar of your online orders.
9. Sell after the sale.
While a sale might happen on your website, it doesn't end there. Suggest related products in follow-up emails that accompany an order confirmation or thereafter. Add a catalog or a line card to each box you ship.
As always, have your sales reps call customers to express appreciation for their orders and to ask for repeat business. Most of your business, whether online or offline, is likely to come from current customers, so keep them in the loop as you begin planning for e-commerce.
Claudia Pennington is co-founder and CEO of DIY Marketing, the marketing company that teaches you how to "do it yourself."