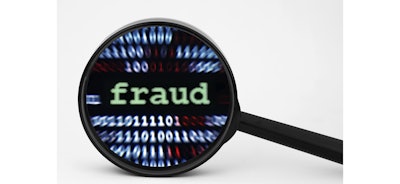 The Post and Courier in Charleston, SC reported that a 32-year-old former Fastenal employee was charged Friday with allegedly using company credit cards and making false invoices to buy more than $24,000 in items ranging from roofing materials to fishing gear.
The news outlet cites a police affidavit that states Chareleston's Brett May acted with three Medical University of South Carolina employees between April 4, 2014 and May 13, 2015 to buy roofing materials, concrete, piping, dog collars, GPS equipment, batteries, a vehicle clutch, Lowe's gift cards and a Honda electrical generator. May then created fake Fastenal invoices for the items, valued at $21,435.91 and submitted them to MUSC.
A second affidavit stated May used Fastenal credit cards to buy those items, as well as $2,943.82 in fishing gear, kites, Yeti coolers and a vehicle pulley between March 20, 2014 and Oct. 9, 2015.
May was arrested and has now been charged with forgery and breach of trust. The Post and Courier reports that each charge carries a potential for court-determined fines and 10 years in prison, or both.
The three other men were arrested July 1 and released that same day. Two of them are also charged with forgery and breach of trust, while the third is charged with forgery and obtaining property under false pretenses. All three were fired by MUSC.
"May knowingly purchased materials on his Fastenal-issued Wells Fargo credit cards for the purpose of himself and MUSC employees converting the items to personal use," the Post and Courier quotes the second affidavit. "May provided a post-Miranda written statement admitting to purchasing the ... items and submitting falsified Fastenal invoices to MUSC for payment and converting the fishing and boating materials to his own use."